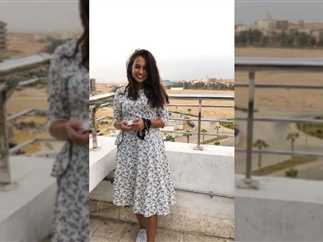 Parliament Member Ahmed Makled, Vice President of the Egyptian Conference Party, member of the the Coordination Committee of Party Youth Leaders and Politicians, and Secretary of the Arab Affairs Committee of the House of Representatives submitted a request for a briefing by the higher education minister regarding the bullying of a student named Habiba Tariq at Tanta University because of her clothing.
Maklad described the incident as "verbal harassment" and a "bullying crime". He said that the victim had been humiliated and belittled by those in charge of the educational process.
The incident requires finding out the truth and taking disciplinary measures if the accusations are proven right, he said.

It also calls for a review of the strategy adopted by the ministry to counter bullying and harassment, and all forms of discrimination at educational institutions.

Tariq, a student in the second year at the Faculty of Arts, Tanta University, was mocked by exam observers during the end of the year exams because she was wearing a dress.
According to Tariq, the observers kept making fun of her because of the dress she was wearing at the examination committee, as well as for not wearing a hijab.

At the beginning, a male observer kept looking at her after he saw her picture in a veil in her identity card and then asked whether she was Muslim or Christian, she said.
Two female observers then kept insulting her about the dress she was wearing.
"An exam monitor accompanying her female colleague stopped me as soon as I left the examination committee and mocked me because of the dress," she said.
"The observer kept calling her colleague, come see what she is wearing, and she asked me if I forgot to wear my pants, and if I am a Muslim or a Christian," said Tariq.
Tariq, whose hometown is Alexandria, said the observers also insulted her and Alexandrians as one of them said: "You were veiled in the [identity] card and you took off the veil and decided to become impolite." The other responded saying: "All Alexandrians are like this in the first place."
Tariq explained: "I was wearing a dress that has two thirds of my arms and below the knee covered."
"I do not understand what I did…I don't know why this happened to me, and why they made me leave college in a hurry after they made me a show for everyone," she continued.
The official spokesperson for Tanta University Walid al-Ashry commented that the student did not file an official complaint to the university regarding the incident.
Ashry confirmed that the university will immediately open an investigation into the incident, regardless of whether there is an official complaint or not, and its results will be announced to everyone.