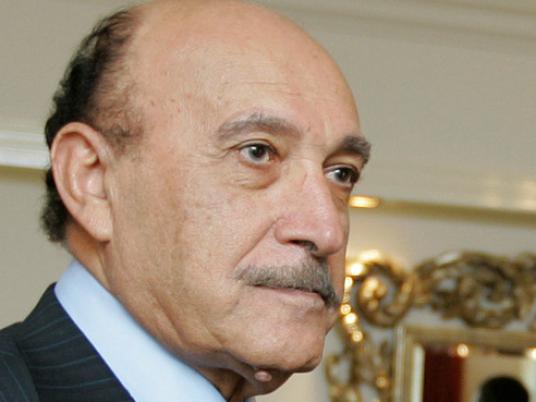 The head of the Wasat Party's parliamentary bloc has filed a report to the attorney general requesting the imposition of a travel ban on Omar Suleiman.
Suleiman is accused of submitting 3,000 invalid signatures in his application to run for president, parliamentary head Essam Sultan explained to Al-Masry Al-Youm.
Sultan said Suleiman is also accused of torturing Egyptian and non-Egyptian citizens to obtain confessions for the US government, Sultan added.
Head of the Egyptian Initiative for Personal Rights Hossam Bahgat said Suleiman was involved in supervising the extraordinary rendition program, which was run in association with the US government to torture detainees suspected of terrorist activity.
Sultan said in the report that Suleiman has talked on different occasions of possessing a black box. Sultan explained that this means Suleiman knows many secrets, and has documents, data and information collected during his 20 years in office.
The report said that "as long as the General Intelligence Services are owned by the state and the secrets that this person holds are the property of the state, they must be kept [inside the country].
"Thus, he must be banned from travel outside Egypt to keep this information from being traded or used to pressure officials."
Translated from Al-Masry Al-Youm