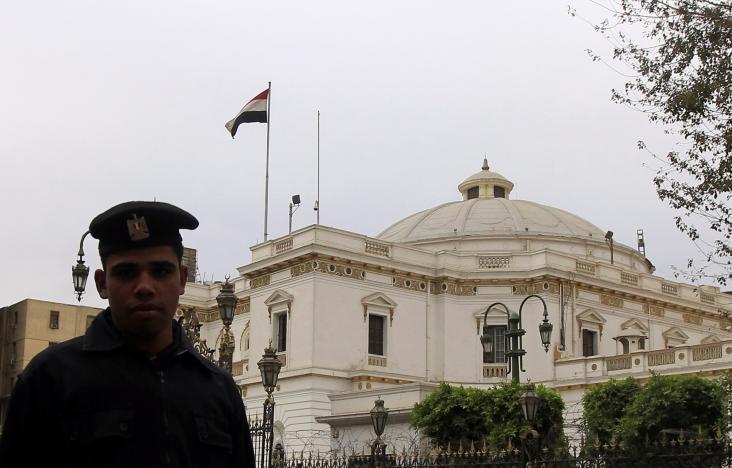 Egyptian MP Ahmed Refaat said that Egypt has 104 non-effective political parties, which he claims are receiving foreign funding.
Refaat recently suggested a draft law that would eliminate political parties in Egypt that are not represented inside of the country's parliament.
"The 104 political parties in Egypt is considered high — it weighs down the political sphere in Egypt, so I have prepared articles for the suggested draft law that will not contradict Egyptian law," he said in an interview with the privately-run TV channel Al-Nahar.
Refaat's suggestion comes in the wake of statements by the parliament's speaker, Ali Abdel Aal, who said that the high number of political parties means that Egypt has failed to prepare well-trained politicians.
Refaat stressed that the law would contribute to Egypt's national security and suspend foreign funding that he alleges Egypt's political parties are receiving.
"Political parties that do not have any representatives inside the Parliament and are still receiving funding from foreign countries are working hard to incite the public opinion against the government — the draft law would restrict the presence of such parties," he argued.
Refaat noted that the suggested draft law is expected to be discussed in the parliament's next sitting and not the current one.
The draft law has sparked a backlash in the media with representatives from parties not in the parliament with the head of El Geel party suggesting that it would be unconstitutional.
Head of the Democratic El Geel party [Generation Party] Nagy El Sehabi stated that the suggested law is not constitutional because there is no country in the world that can eliminate political parties that are not inside of parliament.
The Head of the Karma Current party Mohamed Samy said the draft law is neither legal nor constitutional as it only aims to impose a blockade on political parties in Egypt.