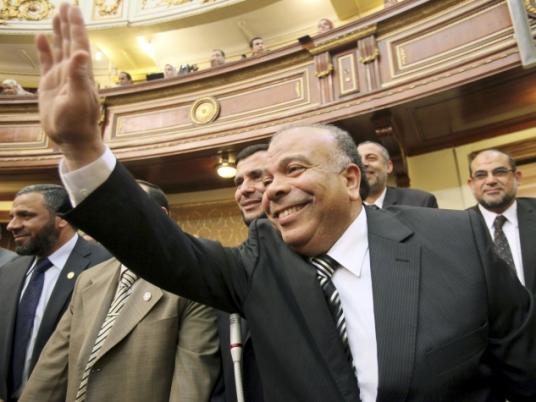 A verbal clash erupted between People's Assembly speaker Saad al-Katatny and Salafi MP Mamdouh Ismail after the latter stood up and made the call for Asr Prayer during Tuesday's parliamentary session.
Katatny criticized the move and angrily interrupted Ismail, saying that his actions were in violation of parliamentary procedures. Ismail insisted on continuing the call to prayer, and Katatny then threatened him with expulsion from the session.
"You are no more Muslim than any of us," Katatny said. He went on to tell Ismail there was a mosque in the parliament building in which people can pray.
The incident caused a state of disorder within the session. Freedom and Justice Party MP Al-Sayed Askar responded to Ismail's, saying, "During the time of the Prophet, peace be upon him, Muslims combined the Thuhr and Asr Prayers when necessary."
Islamist MPs make up nearly three-fourths of the People's Assembly. The Democratic Alliance, headed by the FJP, won nearly 47 percent of seats, while the Salafi Nour Party won 24 percent of seats in elections that were held in three rounds from November to January.
Translated from Al-Masry Al-Youm