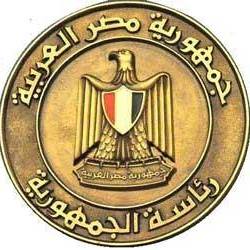 Parliament member Esmail Nasr al-Din backed down from requests to extend the presidential period from four years to six years, saying that the change won't apply to President Abdel-Fattah el-Sissi's current four-year term.
Sisi has ten months left in his first term in office, and according to Egypt's constitution, he is only allowed another four year term. Any amendment to the relevant clause in the 2014 charter must be approved in a nationwide referendum.
Nasr al-Din said in comments published in Al-Shorouk that the proposed amendment would only apply to the next president.
His proposal, first made several months ago, suspended and then renewed earliet this month , has been backed by  the parliament's largest pro-government bloc.
However, it was also opposed by political commentator and other politicians who consider it a violation to Egypt's 2014 constitution.
A number of party members collected signatures for a petition rejecting the proposed draft law, more than 40 political figures signed.
According to an official statement released from Nasr al-Din earlier this month, the suggested draft law will extend the presidential term for the sake of helping the president to execute his plans.
The statement noted that it is vital nowadays to put radical amendments on the current constitution, as its articles were drafted under circumstances that are completely different than the current situation in Egypt.
The former head of the Arab League and former presidential candidate, Amr Mousa, denounced the suggested draft law.
He said in a statement that the constitution is considered a sign of stability in the life of nations, stressing the need to pay respect to Egypt's constitution, moreover he questioned the timing in which the draft law appeared, as it was unveiled the year before the upcoming Egyptian presidential elections.
Egypt's current constitution stipulates, in article number 140, that Egypt's president can hold office for four years and that he can be elected for the same term period only once more.
Moreover, the current constitution gives the Parliament the right to impeach the president from his position and to withdraw confidence through a popular referendum.