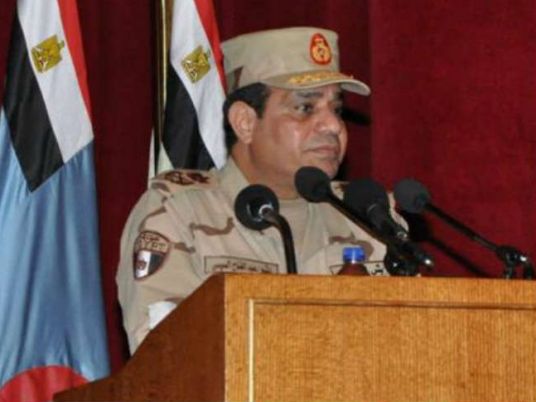 Amr Moussa, head of the Constitutional Committee of 50, said that Field Marshal Abdel Fattah al-Sisi is the most likely to lead the country at this stage.
"We will not allow Egypt to be a testing ground for the inexperienced," he tweeted.
Moussa had told the London-based Al-Hayat newspaper that a team of consultants and experts are devising an election campaign for Sisi, including mass rallies.
On the difficulty of providing security for Sisi, Moussa said the people will do that.
He said Sisi remained in Mehleb's cabinet only to put things in order within the army. "He will announce his candidacy in a few days," he said.
Edited translation from Al-Masry Al-Youm