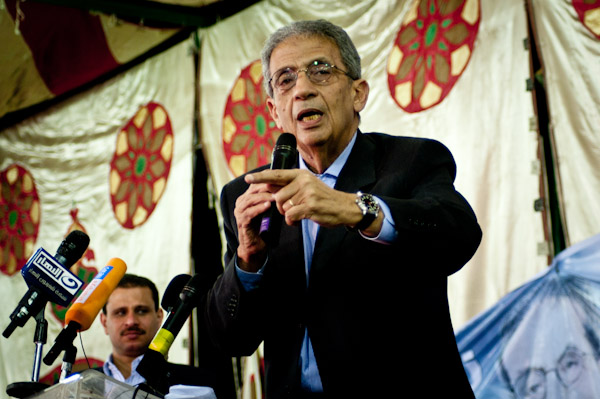 Constituent Assembly member and former presidential candidate Amr Moussa said on Thursday that negotiations are ongoing with members who withdrew from the constitution-writing body and he expects those members to return.
He anticipated important assembly developments within the coming 48 hours as a number of political forces are engaging in talks.
"We should not forget that this assembly aims to draft a constitution that would be put to a referendum to be approved or rejected," he added.
On 12 June, the bicameral Parliament elected members of the new Constituent Assembly after an administrative court disbanded the first incarnation of the panel in April, claiming that it did not adequately represent society.
The recently-elected body now faces the same criticism leveled at the previous assembly, that it is dominated by Islamists. The State Council Administrative Court is reviewing a lawsuit requesting the assembly's dissolution.
Representatives from the National Association for Change, the liberal Wafd Party and the Egyptian Social Democratic Party withdrew from the current assembly.
Several other members have threatened to withdraw, including representatives of the Supreme Constitutional Court and other public figures. Many parties and activists also object to the makeup of the assembly.
Edited translation from MENA