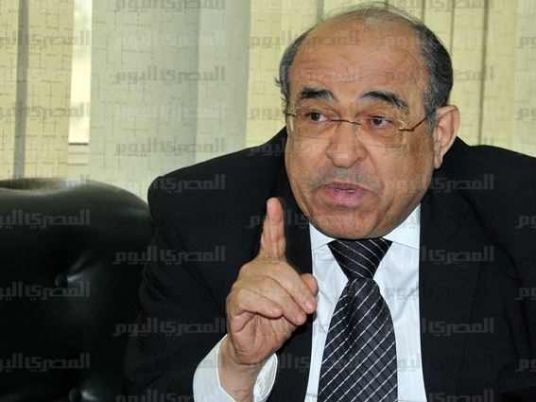 Mostafa al-Feki held a press conference on Sunday to announce his appointment as the new director of the Bibliotheca Alexandrina library, in the presence of former director Ismail Serageldin and Adel El-Beltagy, chairman of the BA Executive Committee.
Feki began his speech by greeting Serageldin, who made great efforts in managing the library. He said: "I did not seek out this position; what concerns me is for the institution to retain its great image. My task is to build on what Serageldin has built. We want the library to be a platform for everyone."
Beltagy said the library is unique because it has strong cultural foundations in history, adding that Serageldin is now part of the Board of Trustees.
Feki is an Egyptian intellectual and writer, as well as a prominent politician and former diplomat. He holds a PhD in Political Science from the School of Oriental and African Studies (SOAS) at the University of London, 1977.
He has BA in Political Science from Faculty of Economic and Political Science at Cairo University, 1966.
He held the position of Ambassador of Egypt to Austria and Permanent Representative to the International Organizations in Vienna (IAEA, CTBTO, UNIDO, UNOV, in addition to OSCE).
Feki was appointed as director earlier this month by presidential decree after being nominated by the library's Board of Trustees.
Edited translation from Al-Masry Al-Youm