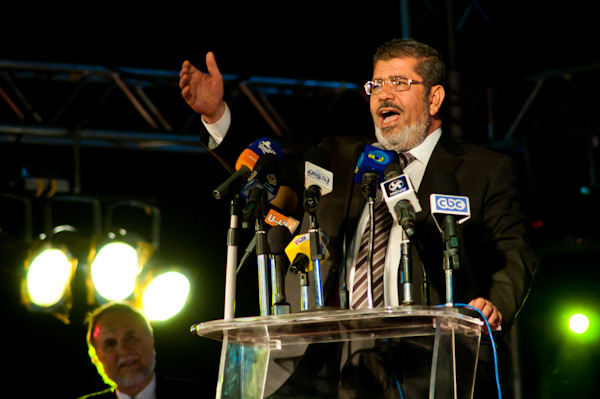 The Endowments Ministry office in Beni Suef has suspended a local imam and referred him to an internal investigation after he urged citizens performing prayers to vote for Muslim Brotherhood presidential candidate Mohamed Morsy.
The head of the ministry's Beni Suef branch, Rabia Marzouq, said the imam would be prevented from leading religious rituals inside the mosque before moving him to a mosque located farther away.
Marzouq said the department had received several complaints from citizens who said the imam warned them that voting for a candidate other than Morsy constitutes a religious violation.
Marzouq said the imam, during his Friday prayer sermon, attacked the rest of the candidates, especially former Arab League chief Amr Moussa and former Prime Minister Ahmed Shafiq, after which some angry individuals tried to pull him down from the rostrum.
"As preachers, we have got to be impartial toward all presidential candidates," Marzouq stressed, warning that strict legal measures would be taken against violators.
Egypt is set to hold the first round of its first post-uprising presidential election on Wednesday and Thursday. Election rules ban campaigning inside places of worship.
Commentators criticize the Brotherhood for its excessive use of mosques for electoral campaigning for Morsy.
Earlier in May, Endowments Minister Mohamed Abdel Fadil al-Qousy appealed to all candidates to avoid campaigning inside mosques to "preserve their sanctity."
"Mosques are houses of God and edifices of worship that should not be involved in politics," he said in a statement.
Qousy said he gave strict instructions to preachers to remain impartial and to prevent anyone from using their pulpits for propaganda, and warned against violating these instructions.
Edited translation from Al-Masry Al-Youm