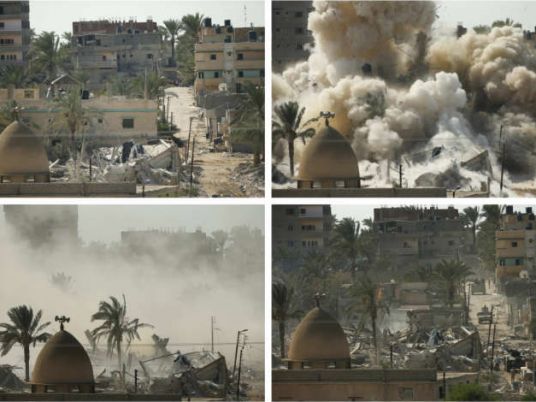 Mortar fire has killed 11 civilians — all but one of them women and children — in Egypt's North Sinai, where the government is battling an Islamist insurgency, police and medics said Thursday.
The mortar rounds, which hit two houses in a village southeast of the provincial capital El-Arish Wednesday night, also wounded six people, the officials said without specifying who was behind the attack.
Sinai is a hotbed of a jihadist group once known as Ansar Beit al-Maqdis, which changed its named to Sinai Province after pledging allegiance last year to the Islamic State (IS) group.
In a separate incident in the same area, a roadside bomb targeting an armoured personnel carrier killed two police and wounded three, police said.
On April 2, Sinai Province claimed a series of simultaneous attacks that killed 15 soldiers and two civilians in the restive peninsula.
The group has killed scores of security personnel since the army ousted Islamist president Mohamed Morsi in 2013. It says its attacks are in retaliation for the brutal crackdown against Islamists that left hundreds dead and thousands jailed.
As its name implies, the group wants to turn Sinai into a province of the self-declared IS "caliphate" in Syria and Iraq.