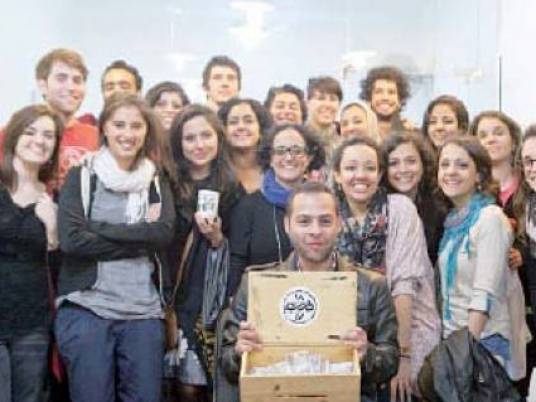 Cairo Criminal Court on Wednesday held the seventh trial hearing of ousted President Mohamed Morsy and other defendants, all charged with escaping from prison during the 25 January revolution.
A judicial source said the defendants arrived in court, which is held at the Police Academy, amid tight security.
The court is hearing more testimonies of the prosecution's witnesses.
Osama al-Helw, member of the defense team, brought in a large box filled with documents. His colleague Mohamed al-Damaty told the Turkish Anadolu news agency that the defense does not have any new requests for the court.
"The course of the session is normal," he said.
In last Wednesday's session, the committee in charge of assessing whether the evidence was tampered with or not was sworn in.
Judge Shaaban al-Shamy took the testimonies of former Interior Minister Mahmoud Wagdy and former Prisons Department Director Mohamed Naguib.
There are 131 defendants, 105 of them are fugitives. They are all charged with breaking into 11 prisons, attacking police stations and kidnapping four policemen during the revolution.
Shamy assigned five lawyers from the Lawyers Syndicate for the defendants in case their defense team withdraws.
The Court of Appeals had rejected a request from the defense to replace the judge.
Defendant Mohamed al-Beltagy wore a blue prison uniform, while the other defendants chanted slogans against what they called "military rule" and turned their backs to the panel.
The court sentenced defendant Safwat Hegazy to one year in prison for insulting it during the hearing.
Edited translation from Al-Masry Al-Youm