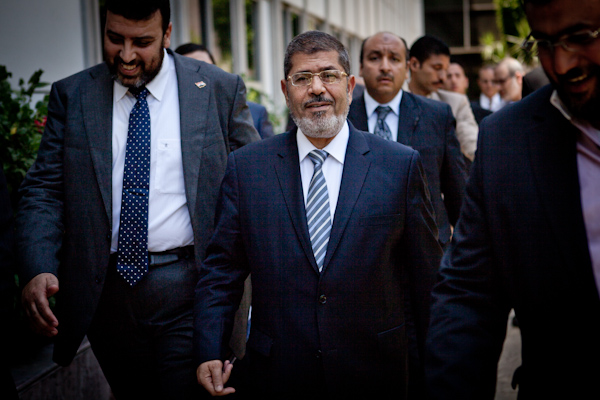 Sources close to President-elect Mohamed Morsy said he would officially name his prime minister Saturday and that negotiations are underway to form a new Cabinet.
The sources said the new prime minister would be an independent figure, as Morsy's spokesperson and other Muslim Brotherhood leaders have affirmed before.
Denying recent media reports, the sources told Al-Masry Al-Youm on condition of anonymity that neither Constitution Party founder Mohamed ElBaradei nor former Finance Minister Hazem al-Beblawy are among the nominees. They also said Prime Minister Kamal al-Ganzouri would not be tapped for the post.
"ElBaradei has not received any proposal from the president or the military council on holding the prime minister position or any other office," Constitution Party co-founder Shokry Fouad told Al-Masry Al-Youm.
"All that has been circulated reporting that ElBaradei demanded full powers and a cabinet of technocrats before he would accept the position of prime minister was totally untrue," he added.
Liberal party paper Al-Wafd reported that the new prime minister would start meeting candidates for Cabinet posts on Sunday and Monday. The paper quoted anonymous sources as saying that Morsy would take into account efficiency as well as representation of various political movements in choosing his ministers.
The paper claimed that the new prime minister may merge some existing ministries and that the Cabinet would be sworn in before Morsy on Monday evening.