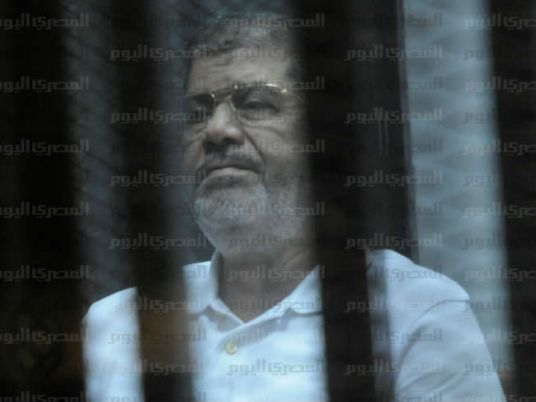 A Cairo court has postponed to May 7 the verdict in the espionage trial of former Egyptian president Mohamed Morsi and 10 people affiliated to the Muslim Brotherhood.
The postponement was ordered on Saturday by a court convened at the Police Adademy in Cairo, with Morsi and the other defendants present.
The former president and his co-accused have been tried on charges of seizing classified intelligence relating to Egyptian national security and providing it to Qatari intelligence, as well as to the Qatari news network Al-Jazeera.
The eleven suspects were orginally referred to court in September 2014, just over a year after Morsi's ousting from power by the Egyptian military following mass protests against his rule.
Egypt-Qatar ties have been strained since Morsi's ouster, with the current regime viewing the Qatari government as being sympathetic to the Muslim Brotherhood, using Al-Jazeera to achieve its political objectives with regard to Egypt and the region.
The situation outside the courtroom on Saturday was calm, with security forces carefully checking the identities of journalists and lawyers before allowing them access to the proceedings.
Edited translation from Al-Masry Al-Youm