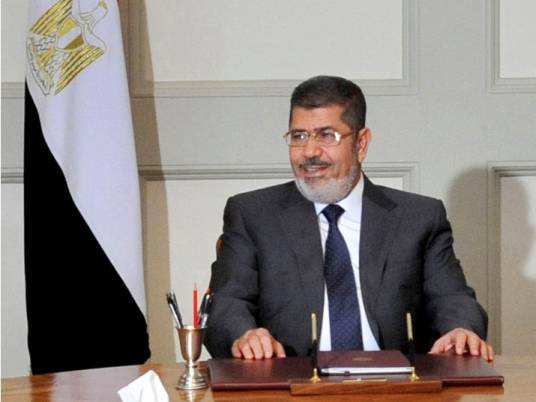 Defense lawyers representing former president Mohamed Morsi are appealing a 20-year prison sentence handed down on the former leader in April over charges of inciting murder.
The sentences against Morsi and 14 other Muslim Brotherhood leaders are related to deaths which followed clashes between Brotherhood supporters and opponents outside the Ettehadiya Presidential Palace in December 2012, which left at least ten dead.
The clashes erupted following Morsi's controversial constitutional declaration which immunized his decrees against judicial challenge.
Defendants are facing charges of inciting murder, torture of protesters and the possession of weapons.
Lawyer Abdel Moneim Abdel Maqsoud said he would file the appeal before the Court of Cassation, noting he would finish all related filings next week.
Edited translation from Al-Masry Al-Youm