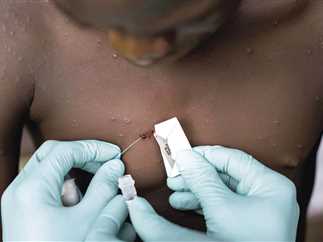 The Moroccan Ministry of Health has recently reported three suspected monkeypox cases. It said, in a statement, that the three cases are in a stable condition at present.
It added that the suspected cases are receiving medical care awaiting the results of thier tests.
The coordinator of the Ministry of Health and Social Protection's National Center for Public Emergency Mouad Mrabet said that the Ministry interacted with the global alert related to monkeypox by setting up an epidemiological monitoring and surveillance system for suspected cases.
Mrabet stated that the ministry has a proactive strategy in dealing with public health emergencies, regarding the epidemiological situation of the viral disease monkeypox in Morocco.
This is the first official report by the Moroccan Ministry of Health that  announced the suspected monkeypox infection.