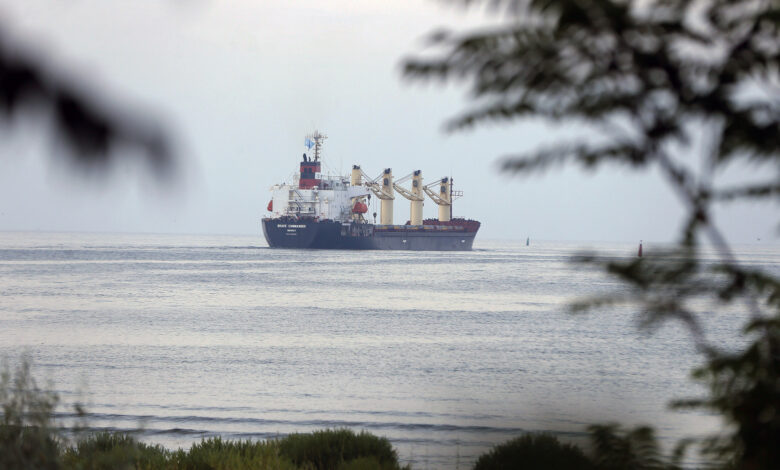 Since Aug. 1, 622,000 tons of grain have been shipped from Ukrainian ports, the Turkish Defense Ministry said on Thursday.
In 17 days, a total of 43 vessels were used for grain shipments — 25 of which have departed from Ukrainian ports and 18 going to Ukrainian ports for grain shipment — the ministry announced in a statement.
Ministers from Ukraine and Russia signed an agreement to unblock Ukrainian Black Sea ports, which was brokered by the United Nations and Turkey in Istanbul on July 22.
The first ship, Sierra Leone-flagged Razoni, departed the port of Odesa on Aug. 1 and was followed by Navistar, Rojen, Polarnet, Mustafa Necati, Star Helena, Glory, Riva Wind, Sacura, Arizona, Ocean Lion and Rahmi Yagci ships, the ministry said.
"Every ship leaving or going to Ukrainian ports was subjected to comprehensive inspection in the north of Istanbul," the ministry said.