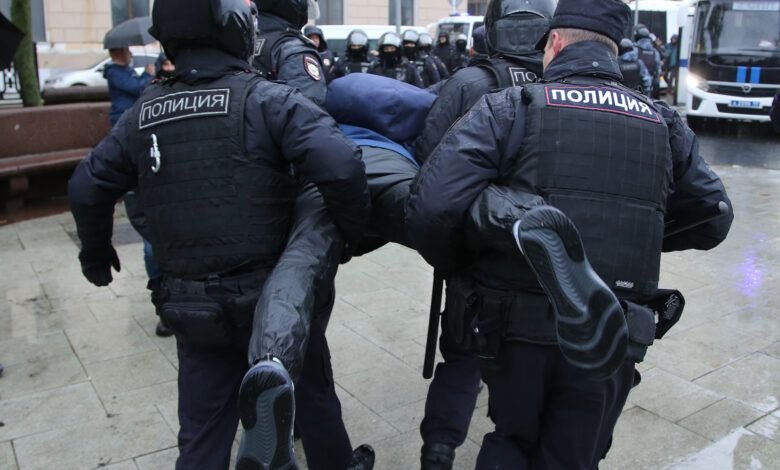 More than 2,350 people have been detained across Russia since President Vladimir Putin's announcement of a partial mobilization, according to the independent protest monitoring group OVD-Info.
At least 2,352 people have been detained in various cities across Russia from Sept. 21 to Sept. 25 but the number of those detained may be higher, the latest OVD-Info numbers showed Monday.
On Sunday, at least 128 people were detained in five cities, including Makhachkala, Yakutsk, Irkutsk, Reftinsky and Kotlas, OVD-Info said.
Some context: Makhachkala is the capital of the predominantly Muslim region of Dagestan. Heated protests have broken out in some ethnic minority regions in Russia, including Dagestan, with activist groups and Ukrainian officials saying these minorities are being disproportionately targeted for conscription in the war.