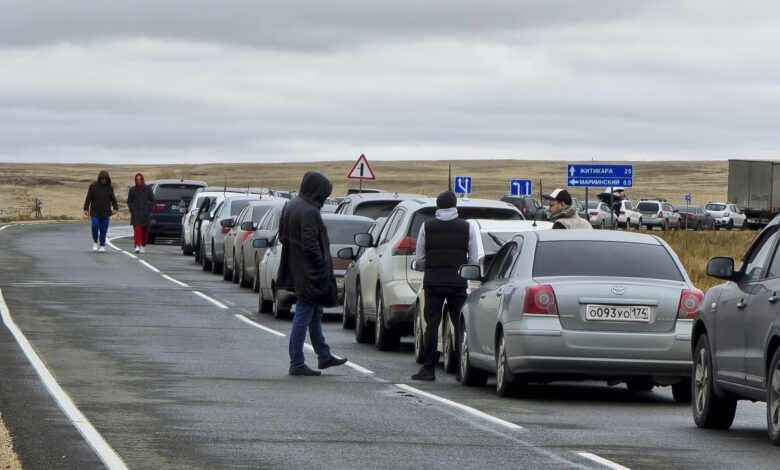 More than 200,000 Russian citizens have arrived in Kazakhstan since Russian President Vladimir Putin announced his partial mobilization order, according to Kazakh Interior Minister Marat Akhmetzhanov.
Out of the 200,000 arrivals, more than 147,000 have already left since Sept. 21, Akhmetzhanov told Kazakh state news agency Kazinform.
On Monday, Akhmetzhanov said over 7,000 arrived and 11,000 left, according to Kazinform.
He also said that 68 Russians had applied for Kazakh citizenship.
Russian and Kazakhstan are neighbors that share a 7000 kilometer-long (4,350 miles) border.