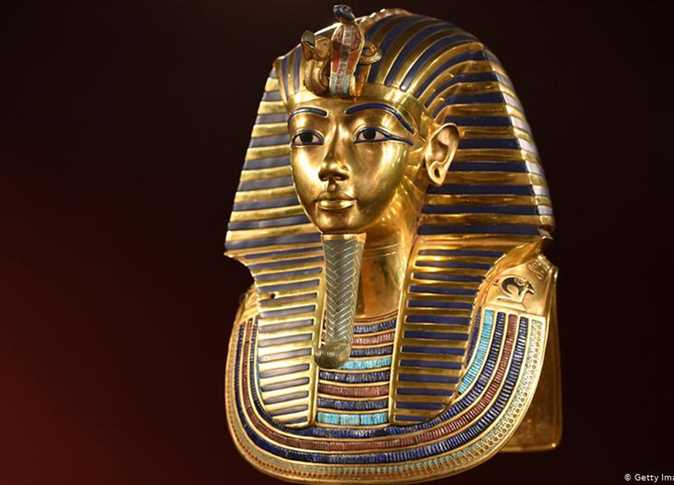 More treasures of King Tutankhamun have been relocated to its display cabinets at the Grand Egyptian Museum (GEM), how 75 out of 107 display windows allocated for possessions at the museum.
On Tuesday, Tourism and Antiquities Minister Khaled al-Anany met with General Supervisor of the Grand Egyptian Museum project Atef Moftah, and Secretary General of the Supreme Council of Antiquities Mostafa al-Waziry to discuss the latest developments related to transferring heavy antiquities to the museum.
Six statues of King Senusret I and a sacrifice table belonging to King Mentuhotep II are scheduled to be transferred from the Egyptian Museum in Tahrir Square during the next few days.
Anany held an extensive meeting with archaeologists, restorers and museum workers, to thank them for the efforts in completing everything required and praising their successful transfer of King Khufu's First Boat to the GEM.
He urged all archaeologists, restorers and museum workers to continue working with the same spirit of enthusiasm, sincerity and dedication to finish on time the GEM project, which he called of the largest cultural projects in the world.
The GEM received earlier in August the first boat belonging to King Khufu 48 hours after transferring it from its place of display in the pyramids archeological area to the GEM.
The boat was transported as one piece inside a metal structure lifted on a smart remote-controlled vehicle, which was brought in specifically for this purpose from abroad to safely settle the boat in its new location at the GEM's Khufu Boat Museum.
Constructed on an area of approximately 500,000 square meters, the GEM is located just two kilometers from the pyramids of Giza, and will house the world's largest antiquities collection belonging to a single culture's heritage.
The GEM is set to showcase 5,000 relics from Tutankhamun's collection as well — including 2,000 artifacts that will be displayed for the first time.