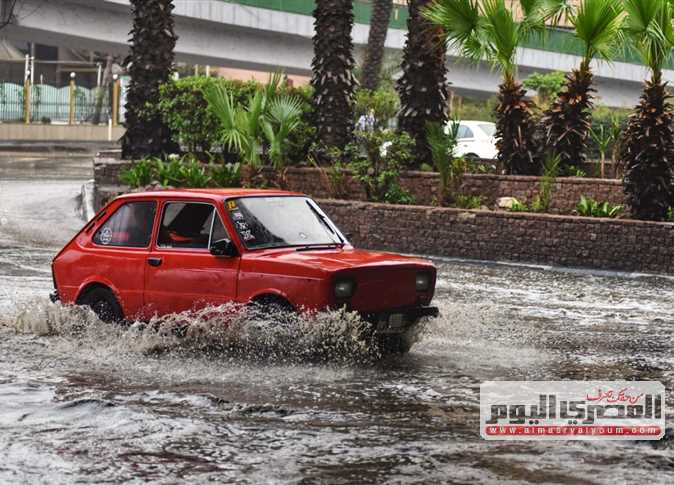 The Egyptian Meteorological Authority (EMA) has predicted more heavy rain and possible thunderstorms on Friday for Cairo, Lower Egypt and the northwestern coasts, with heavy rainfall predicted as well for the northeastern coast, central Sinai, South Sinai, the Red Sea mountains and northern Upper Egypt.
More moderate rainfall is predicted for southern Upper Egypt.
Meanwhile, mild temperatures are expected for northern Upper Egypt on Friday during the day, with warm weather predicted for southern Upper Egypt, South Sinai, and along the Red Sea mountains.
The weather is expected to grow very cold across most of the country by nightfall, while temperatures in southern Upper Egypt will remain moderate.
Maximum temperatures expected for the following cities are 18C in Alexandria, 17C in Cairo, 19C in Qena, 22C in Luxor and 23C in Aswan.
Winds will be active in Cairo, Lower Egypt, and along the northern coasts and central Sinai, disturbing sands and dusts in northern and southern Upper Egypt and possibly disrupting maritime navigation in South Sinai and along the Red Red Sea mountains.