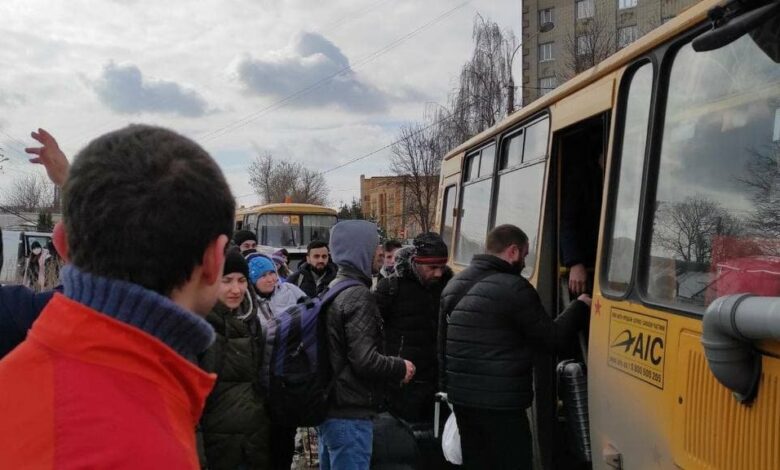 Three evacuation corridors are planned to be opened in Ukraine's northeastern Sumy region on Thursday, the head of the regional administration Dmytro Zhyvytsky said on his official Telegram channel.
"Green corridors" allow civilians to escape to safer regions of the country as Russian forces bombard Ukrainian cities.
The proposed evacuation routes were tentatively set to start at 9 a.m. local time (2 a.m. ET) Thursday, he said, with civilians heading to Poltava, about 160 kilometers (100 miles) away in central Ukraine.
Efforts to evacuate civilians from Sumy have been stepped up after at least 21 people were killed Tuesday in a Russian airstrike on the city.
Some context: Nearly 35,000 people were rescued via humanitarian corridors in Ukraine on Wednesday, according to President Volodymyr Zelensky. Ukrainian authorities were preparing six humanitarian corridors to get people out of areas under attack by Russian forces, he added.
But local authorities in areas close to Kyiv said efforts to evacuate people to safety Wednesday failed. The city council of Bucha said 50 buses were blocked by the Russian military in nearby Stoyanka.