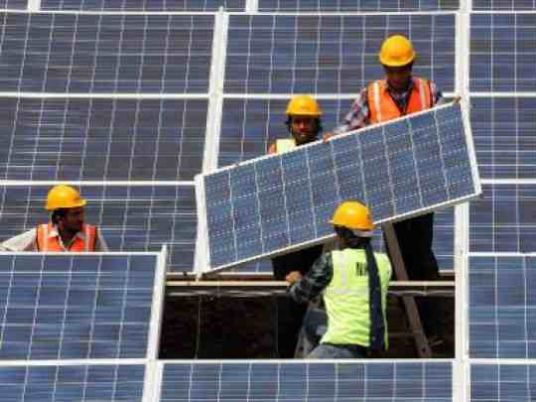 Enhancing energy efficiency could save Egypt 30 percent (33 billion KW) of electricity consumption, according to a United Nations Environment Programme
study
.
Egypt has already installed 225 MW of wind energy capacity with the Egyptian Electricity Transmission Company, said the UNEP in a report following the 15th
African Ministerial Conference on the Environment
(AMCEN) in Cairo, which wrapped up Friday.
Besides rationing the energy consumption, the report cited an increase in GDPs and a reduction of rural-urban gaps in several African countries as a favorable outcome of shifting to green economy. This has been done using various measures, such as imposing taxes on petroleum in the case of Algeria and rehabilitating forests in Burkina Faso's case.
"Enormous sustainable, renewable and untapped resources exist on this continent. Africa receives 325 days per year of sunlight and is using less than 7 percent of its hydroelectric potential and less than 2 percent of its geothermal capacity," the report quoted UNEP director Achim Steiner as saying during the conference.
"But what is required to scale-up these investments is the right mix of policy, incentives, capacity development and informational tools," Steiner added.
Since the election of president Abdel Fattah al-Sisi in 2014, Egypt has leaned towards renewable energy sources to offset a chronic shortage in the petroleum supply needed for the operation of power stations.
During an interview with the satellite channel ONTV, business tycoon Naguib Sawiris, chairman of Orascom Telecom Media and Technology, said that 70 percent of Egypt's economic problems lie in the energy sector, adding that a major US$2 billion project for the generation of solar energy is scheduled to be introduced during the Egypt Economic Development Conference in Sharm el-Sheikh on 13 March.