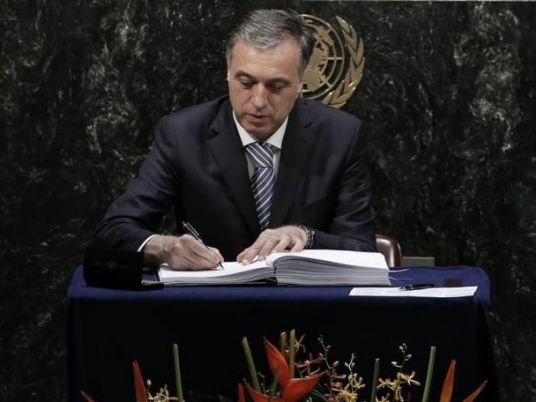 Montenegrin President Filip Vujanovic on Monday set October 16 for parliamentary elections regarded as crucial for his country's aspirations to join the European Union and NATO.
The smallest of the former Yugoslav republics, Montenegro opened accession talks with the European Union in 2011 and was invited to join NATO in December. But to progress on both fronts, it needs to step up the fight against corruption and show its electoral process is transparent and fair.
Vujanovic announced his decision in a brief statement on Monday. Parliamentary voting is held every four years in the small Adriatic coastal state. The last one was October 2012.
The government of Prime Minister Milo Djukanovic has been criticized by both the opposition and EU over alleged election fraud and abuse of office, including the use of state funds for the election campaign of the ruling party.
Both the government and Djukanovic who, with one brief pause, has led Montenegro as either president or prime minister for the past 25 years, deny the accusations.
In May, parliament approved legislation giving opposition parties control of the finance, labor, police and agriculture ministries and state institutions such as the investment agency, pension fund and tax office to demonstrate a commitment to financial transparency.