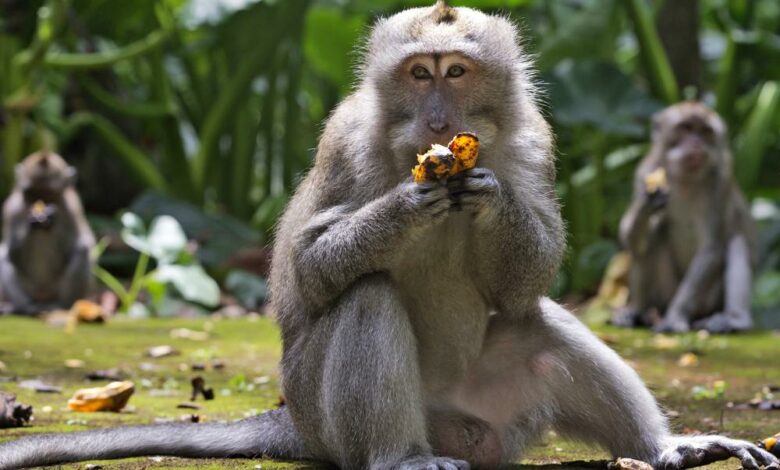 The UK Health Security Agency announced that the first case of monkeypox virus in England was contracted from a citizen who had returned to the country from Nigeria.
What do we know about the monkeypox virus?
Monkeypox is a rare viral disease first discovered among humans in 1970 in the Democratic Republic of Congo in a nine-year-old child and has continued to spread in different regions, according to the World Health Organization.
The virus is of animal origin, transmitted from monkeys to humans, and occurs in remote areas near the tropical and rainforests of central Africa.
Symptoms and ways of infection
Infection is divided into stages, the first extending for five days and appearing in the form of fever, painful headache, enlarged lymph nodes, back pain and weakness, then new symptoms begin to appear such as a rash.
Monkeypox symptoms last from 14 to 21 days, while the incubation period for the virus ranges from six to 16 days.
The odds of death from infection with monkeypox, they vary, but do not exceed 10 percent in documented cases.
Prevention and treatment
There are no specific drugs to treat this disease, but its spread can be controlled.
In the past, vaccination against smallpox was proven to be 85 percent effective in preventing monkeypox. However, this vaccine is no longer available to the public after vaccination was stopped in the wake of eradication of smallpox from the world.
Prior vaccination against smallpox is likely to lead to a milder course of the disease.
Monkeypox is much less contagious than coronavirus or influenza, and requires close contact for the virus to be transmitted. The general risk to the public is very low, and it is a usually mild, self-limiting illness with most people recovering in weeks.
However, the disease can be severe in some individuals.