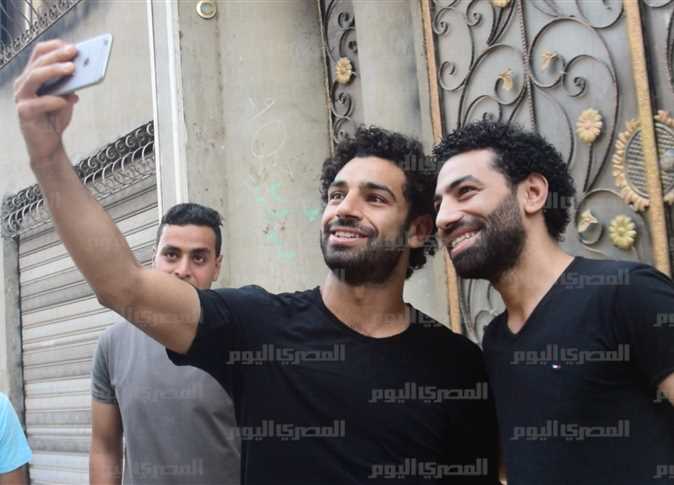 A lookalike of Mohamed Salah, electronics engineer Ahmed Bahaa, revealed that he occasionally substitutes for the Liverpool striker in TV advertisements due to his busy schedule, according to his interview with TV presenter Amr Eleithy on the al-Nahar TV channel.
'I do some of Mo's shots for his advertisements when he is busy with the English Premier League.' Bahaa said.
Bahaa claimed that he participated in some of Salah's TV commercials for Vodafone and Pepsi, adding that he appears in the wide shots filmed in Egypt while Salah does the rest in England. He also appeared in Salah's anti-drugs campaign.
"I would spend a couple of days shooting here, while they complete filming with him in England," he alleged, adding that he did several advertisements with Salah.
He further pointed out that Salah cannot always stay for long, so he does the parts requiring Salah's presence in Egypt to speed up the process as Salah doesn't have much free time.
Salah did not confirm any of Bahaa's recent statements.
Last year, a video blew up the social media featuring Salah's lookalike visiting Mohamed Salah in his Negrig's house where he chatted and took selfies with him. Meeting him for the first time, Salah himself was amazed from the striking resemblance.
The same footage showed Bahaa greeting fans and taking pictures with them as if he was the celebrated Liverpool footballer.
Since Salah started breaking records winning consecutive golden boots and leading his country into its first World Cup participation in 28 years in addition to a career packed with numerous achievements, Bahaa has found himself a celebrity just by association.
Salah scored 32 Premier League goals last season, making it to the finals. He was selected as the PFA Player of the Year ahead of Manchester City title-winner Kevin De Bruyne.