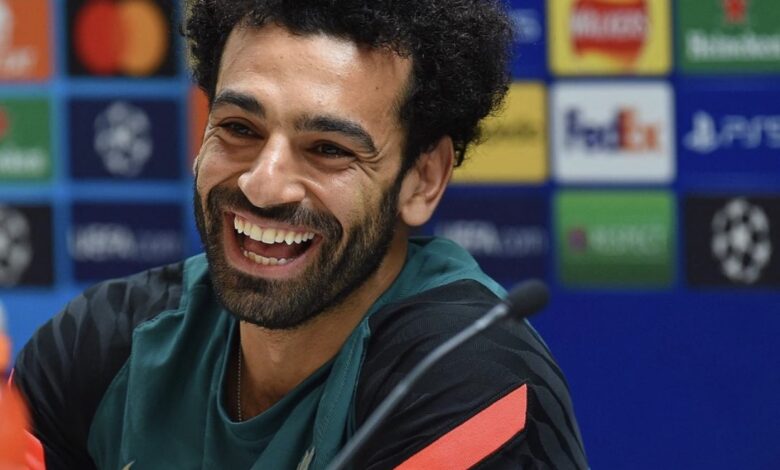 The Egyptian international and Liverpool FC striker Mohamed Salah continues to appear strong in the competition for the Ballon d'Or in recent years, as he won fifth place in the current edition.
The editor-in-chief of France Football Pascal Ferry, spoke about Salah's chances, saying: "He is among the six or six players nominated for this edition, because in the 2022/2021 season in the season he has made many achievements, and has been chosen as the best player in the English Premier League, but there are two points that are not in his favor, losing the final of the 2021 Africa Cup of Nations and not qualifying for the World Cup in Qatar."
Ferry added: "Salah has the ingredients to be in the top three or more. In fact, he is an exceptional player. He will win the prize someday, and probably soon, and will reach brilliance for the award all over the world, in particularly in the Middle East and Arab countries."
"He (Salah) is a true icon, and everyone knows that Mohamed Salah has contributed to the increase in the popularity of the Ballon d'Or."
Salah ranked seventh in the Ballon d'Or ranking, during the last edition of 2021, while the Argentine star Lionel Messi won the award.
Salah keeps on making records
Salah became the second player in the history of Liverpool, to score in four consecutive league matches against Man United, after Dick Forshaw in 1925-1926 and 1926-1927.
Finally, Salah was able to equal Gerrard's number as the second highest scorer for Liverpool in the English Premier League, with 120 goals.
Salah joined Liverpool coming from Italy's Roma in 2017, and was announced top scorer in the English Premier League on three occasions.
He recently renewed his contract with the Liverpool until 2025.
The football superstar was nominated for the Sports Personality of the Year award in the UK in 2022, presented by the Ethnicity Awards.
Salah was crowned with several individual awards during 2022, most notably PFA Players' Player of the Year, FWA Footballer of the Year, and the player of the year in Liverpool FC.
He also won the Golden Boot award with 23 goals, and the award for the best playmaker with his assists in 13 goals, in the Premier League competition last season, and he was crowned with Liverpool in the FA Cup and EFL Cup titles.