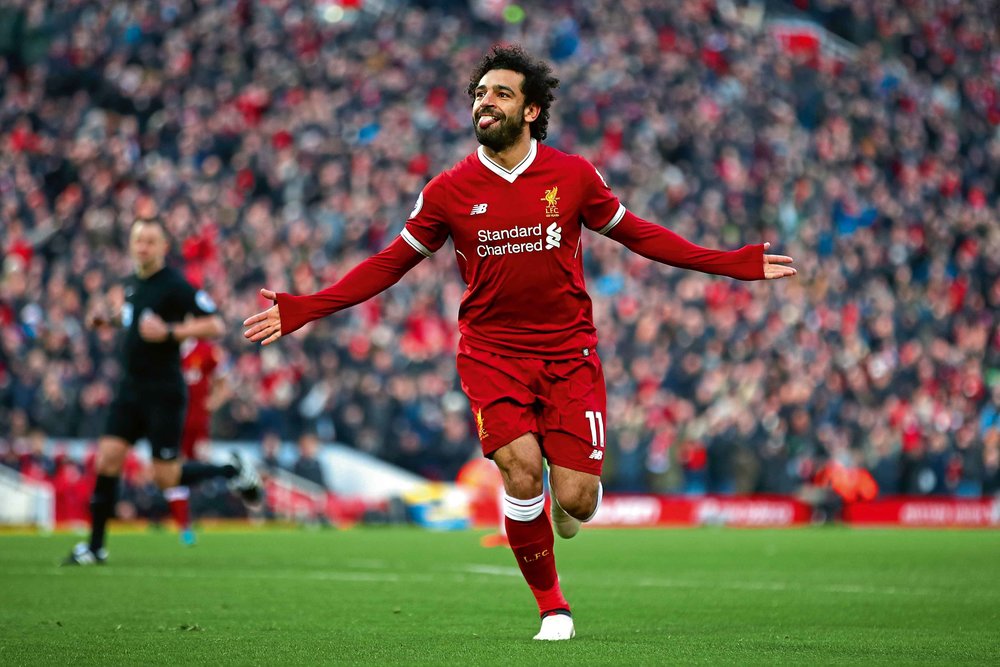 Egyptian football icon and Liverpool FC striker Mohamed Salah has topped a recent list for the most valuable right-side wingers in the football world, beating Barcelona legend Lionel Messi.
Transfermarkt, which regularly provides information about the global football scene, published a list of right-wingers with the highest market value in the world today.
Salah, who has scored 70 goals in the league since joining Liverpool in 2017, outperformed Barcelona legend Lionel Messi and other European and international football stars in the latest ranking from Transfermarkt.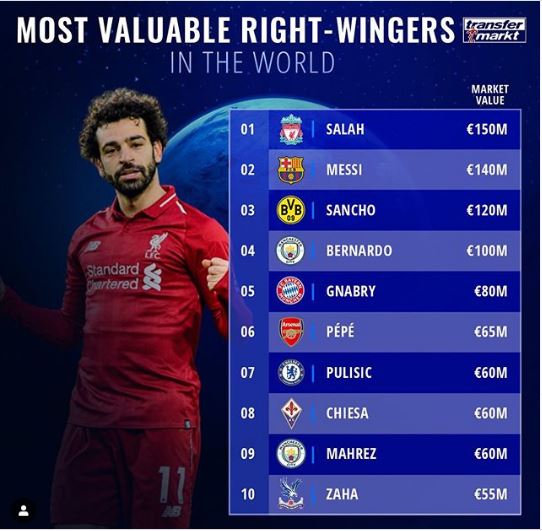 The site estimated Salah's value as a footballer stands at 150 million euros, followed by Messi at 140 million euros, Borussia Dortmund's Jadon Sancho at 120 million euros, Manchester City's Bernardo Silva at 100 million euros, and Bayern Munich's Serge Gnabry, who was valued at 80 million euros.
Algerian footballer Riyad Mahrez, another Manchester City star, came in ninth with a value of 60 million euros, tied with Chelsea's Christian Pulisic in seventh place and Italian footballer Federico Chiesa in eighth place. Arsenal's Nicolas Pépé came in sixth.
Mohamed Salah has racked up a number of awards since joining the Premier League. He won the League's Golden Boot Award for 2017-2018 with 32 goals — a new record for a 38-game campaign — and won the award again the following season alongside teammate Sadio Mane and Arsenal's Pierre-Emerick Aubameyang, making him the sixth player in history to win the award in back-to-back seasons.
He has also claimed Player of the Month three times, once in 2017 and twice in 2018, and recently claimed Liverpool's Goal of the Month award for January and the Goal of the Decade title.
Already an icon in Egypt, Mo Salah has also become an international star. Last year, Salah was listed among the highest-paid athletes of 2019 by the American magazine Forbes, with the player's earnings valued at US$25.1 million.
Also in 2019, Time Magazine listed Salah as one of the "100 Most Influential People in the World."