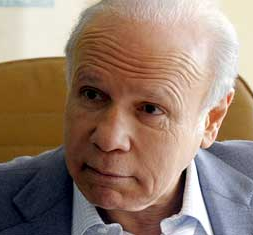 As part of a national campaign against drug abuse, Liverpool and Egypt football star Mohamed Salah contributed to the fourth ad of the "You Are Stronger Than Drugs" campaign, launched by the Fund for Drug Control and the Treatment of Addiction (FDCTA), affiliated to the Ministry of Social Solidarity.
At the beginning of the ad, a young man has two examples in his life, the first is a group of friends who use drugs and the second is Salah.
The young man appears sitting with his friends and watching the last match between Egypt and the Congo. Everybody appears frustrated after Congo scores a goal, including the young man's friends who just decide to not to continue watching the match.
The young man watches Salah while encouraging his teammates and then scoring a goal against Congo, qualifying Egypt for the World Cup 2018 in Russia. The man decides to keep away from his bad friends who are addicted to drugs and to have Salah as his role model.
The advertisement includes a song for Mohamed Hamaki.
The song translates as: "Move across hardships, loss will turn into victory. Life is not about luck. Our life moves clockwise which means never look back. Life still has many things to offer. Instead of getting addicted to something that leads you to death, get addicted to life".
After the song ends, Salah appears on screen to send a number of messages to the youth, explaining the dangers of drug abuse.
"Get addicted to success, don't get addicted to what drags you backwards. You are stronger than surrender. You are stronger than drugs. You sure won't let it beat you," Salah says.
Salah announced earlier that he volunteered in the campaign out of solid belief in the importance of combating addiction among young Egyptians.
Edited translation from Al-Masry Al-Youm