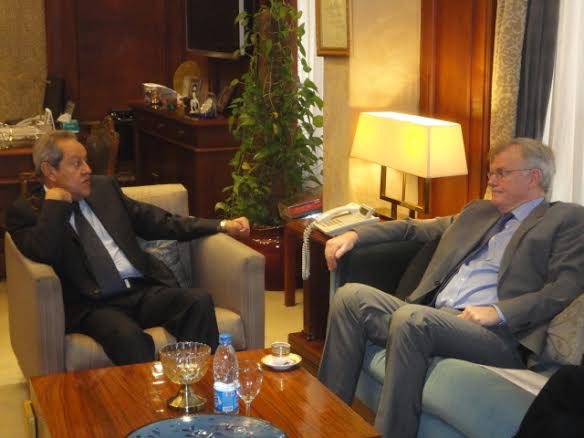 Egyptian Singer Mohamed Mounir has expressed happiness about reactions made to the
Masr Orayeba
song, which recently appeared on TV and had high viewership rates on YouTube.
"The song has many creative elements through which the director was able to show Cairo in a beautiful, civilized way. In addition to the distinguished lyrics and tunes, the overall work includes many messages and lessons. With regards to the many artists represented in the video, it demonstrates a strong overall image," Mounir told Al-Masry Al-Youm.
"There is no big or small role. Good work does not know this. There is weak and strong art," he added.
Mounir, however, did reject the fact that the video seemed to target specific tourists as it showed only Gulf people. "Why didn't we see the Sudanese, Moroccans and Tunisians? Where are the foreigners? I'm not against Gulf people, but I had hoped that the song would show everyone," he added.
The song, which lasts for almost five minutes, targets Arab inbound tourism and depicts many Egyptian and Arab entertainers. It has nonetheless stirred up controversy on social media platforms as some users support it, while others believe it tarnishes Egypt's image.
Edited translation from Al-Masry Al-Youm