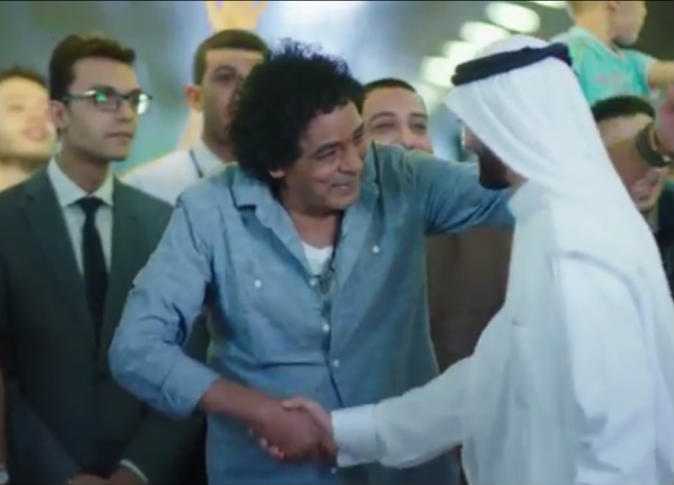 During Mohamed Mounir's concert tour of Europe, "The King" talked about his music and how he expresses his love for Egypt.
The singer's patriotic song, "Fat Al-Ketir Ya Bladna" (Much Has Passed, My Country), will be broadcast during the celebration of the New Suez Canal. It was written by Captain Ghazali during the War of Attrition where he was part of the Suez Canal cities' resistance movement.
"It is a song of hope," Mounir said, adding that for 35 years he has been honoring Egypt in his own way. "I like my songs to stay, not fade away in a matter of days."
As part of his European tour, Mounir has already given six concerts, such as the one in Munich, Germany on May 24 with the German Dissidenten rock band, and the Würzburg, Germany concert on June 5.
"I am (also) singing at the Afrika Tage Festival in Vienna," Mounir said. "Then I will hold a workshop with a group in Germany until August 6."
When asked about supporting Hany Shaker for the chairmanship of the Musicians Syndicate, Mounir said that the conditions musicians face today are deteriorating, and he believes Shaker is the right man for the job.
"We have a good reputation in all Arab countries, thanks to the role Shaker played in this regard," he said.
Upon Mounir's return to Egypt, he will start recording a new album.
Edited translation from Al-Masry Al-Youm