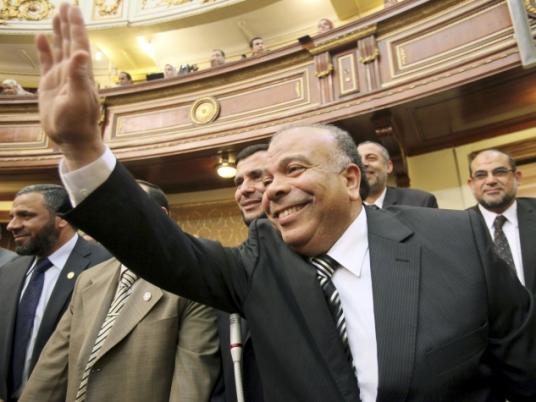 MP Essam Sultan, vice president of the moderate Islamist Wasat Party, on Thursday launched an attack on Saad al-Katatny, speaker of the People's Assembly, the lower house of Parliament. Katatny is former secretary general of the Brotherhood's Freedom and Justice Party.
Sultan accused Katatny of failing to act on behalf of the revolution's martyrs and their families.
The People's Assembly discussed the issue on Tuesday when MPs demanded the formation of revolutionary courts for those implicated in killing protesters and complained that martyrs' families were not financially compensated.
Katatny ended the session with a statement saying that this issue is a top priority. He demanded the full rights of the families of martyrs and the injured.
"Implementing the goals of the revolution requires legislation and not statements," Sultan told Katatny in a letter he sent him on Wednesday. "The 25 January revolution is the basis of governance and the source of legitimacy in the Arab Republic of Egypt, where all state institutions must commit to achieving its goals."
He requested that Katatny hold the next parliamentary session on Saturday morning, instead of Tuesday, to discuss the necessary laws.
Sultan lost the election for assembly speaker to Katatny on Monday.