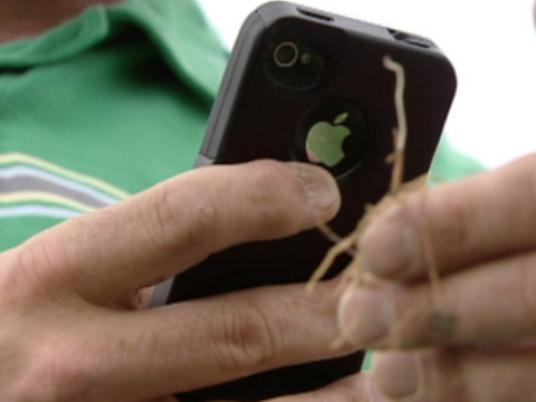 The number of mobile phone subscribers fell by millions for the first time in Egypt ever in August, according to the National Telecommunications Regulatory Authority (NTRA).
The total number of mobile phone subscribers in Egypt was down by nearly 1.9 million amounted to 95.5 million, compared with 97.4 million in July 2014.
This brings the mobile penetration rate in the country to some 114.5 percent, compared to nearly 120 percent a year earlier.
NTRA has announced recently the hcancellation of more than 5.5 million mobile line, without data to its users, and these lines were used indiscriminately and are now out of service.
This cancellation came due to rising security concerns of the state after that wave of militant attacks that followed overthrow of former President Mohamed Morsi on 3 July 2013
Some people have more than one mobile phone, and the number also includes foreigners residing in Egypt.
Meanwhile, the number of Internet subscribers rose by 4 percent in August to 46.3 million from 44.5 million in July.