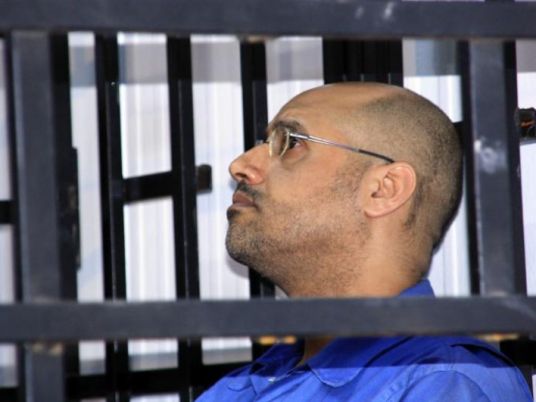 Saif al-Islam Gadhafi, son of late Libyan leader Moammar Gadhafi, has been released, according to the militia group who had held him since 2011.
Gadhafi was released from the northwestern Libyan city of Zintan under a "General Amnesty Law" passed by Libya's House of Representatives, the Abu Bakr al-Sideeq militia said in a statement Saturday.
A close associate of Saif told CNN Gadhafi was released Friday but would not reveal his current location, citing security concerns.
Gadhafi is wanted by the International Criminal Court for alleged crimes against humanity.
According to Human Rights Watch, he hasn't been seen or heard from since June 2014, when he appeared via video link at a trial session being held in a Tripoli court over the suppression of the 2011 Libyan revolution.
Libya has been divided since Moammar Gadhafi's fall nearly six years ago, with three governments, multiple parliaments and competing tribes and militia vying for power and influence. ISIS also operates in the North African country.
The House of Representatives — based in the country's east — is not internationally recognized.
However, in its statement, the Abu Bakr al-Sideeq Brigade said Libya's House of Representatives was the country's legitimate authority and it was releasing Gadhafi as a result of that parliament's amnesty.
"Based on that we have released Mr Saif al-Islam Moammar al-Gadhafi and he is free. We confirm that he left the city of Zintan on the 14th of Ramadan … we call on all rehabilitation and correctional facilities to follow Zintan and release all the political prisoners who are included in the amnesty law."