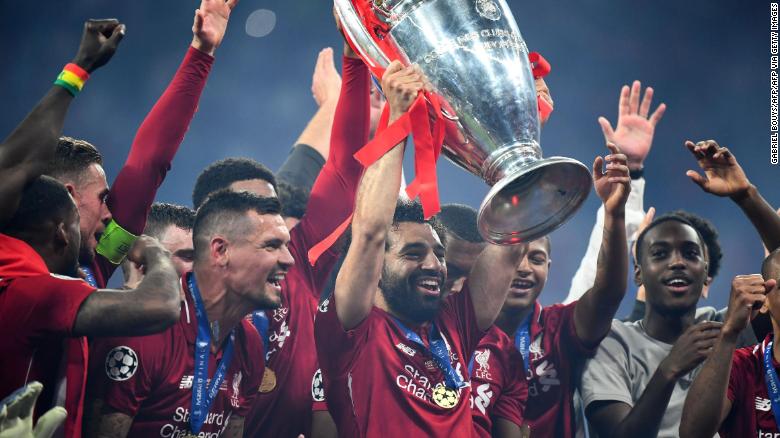 Egyptian international and Liverpool FC striker Mohamed Salah won the Football Writers' Association Footballer of the Year award for the best player in 2022, for the second time in his career.
Salah won the same award in 2018.
Salah received 48 percent of the votes, beating Manchester City's Kevin De Bruyne, who came in second, and West Ham's Declan Rice, who came in third in the standings.
The Football Writers' Association in the UK published an official statement in which it said that Salah will receive his award at a dinner party that will be held by the association on May 5.
Salah is currently the top scorer in the English Premier League with 22 goals.
In February, Salah scored his 150th goal in all competitions with The Reds since his move in July 2017, becoming the tenth player to reach this number in the history of the English team.
Salah became the second fastest player to score 150 goals in the history of Liverpool, as he achieved this in only 233 games, after Roger Hunt, who needed only 226 matches.
The BBC awarded Salah the "Premier League player of 2021" title, according to a public poll.
The BBC put the vote for fans to choose the best player in the English Premier League for the year 2021, with Salah earning 60 percent of the votes.
Salah in 2021 made an impressive performance with Liverpool, where he finished last season as the second top scorer with 22 goals behind Harry Kane.
Earlier in November, Salah also won the English Football Association's award in northwest England "Ladbrokes North West Football", for best player in the English Premier League for the 2021 season.
In October, he became the first player in the history of Liverpool to score in nine consecutive matches in all competitions, after scoring two goals in a match between Liverpool and Atletico Madrid that ended two-three for Liverpool, according to the Opta statistics network.
In September, Liverpool's official website listed the top ten scorers in Liverpool's history with Salah ranking 10th, replacing Sam Raybould.
Salah was listed on the best formation for the African continent for 2021, which was issued by the website of the International Federation of History and Statistics.
Salah was crowned with the Golden Foot award in November 2021, granted by the French Principality of Monaco to the greatest players in the world who are over twenty-eight years old, relying on votes of fans worldwide.
According to the France Football magazine, Salah ranked seventh best player in the world for 2021.