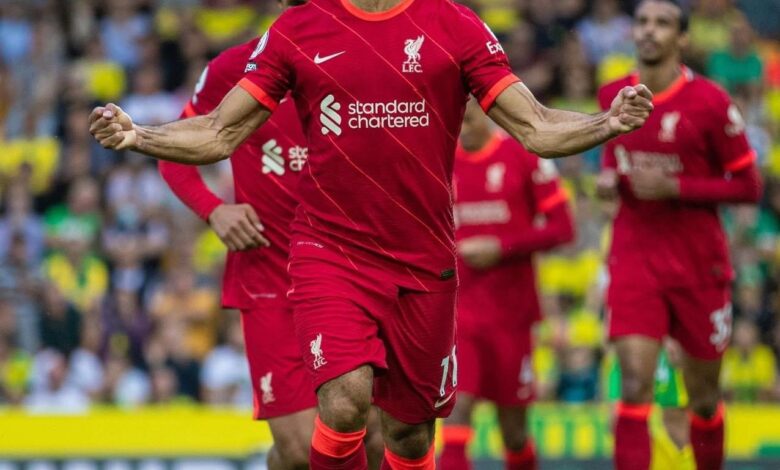 The Egyptian Liverpool football star Mohamed Salah came closer to a new record following Liverpool-Wolverhampton match, on Wednesday evening, in the seventh round of the English Premier League.
Salah scored the second goal for the Reds in the 77th minute of the match that took place at Anfield.
Salah managed to score 20 goals or more for the sixth consecutive season.
The official account of Liverpool FC on Twitter published a picture that collects all Salah's goals, as follows:
Season (2017-2018): 44 goals
Season (2018-2019): 27 goals
Season (2019-2020): 23 goals
Season (2020-2021): 31 goals
Season (2021-2022): 31 goals
Season (2022-2023): 20 goals so far.
Salah raised his score to 127 goals with Liverpool in the English Premier League, and became only one goal away from equaling the record of retired and historical Liverpool striker, Robbie Fowler.