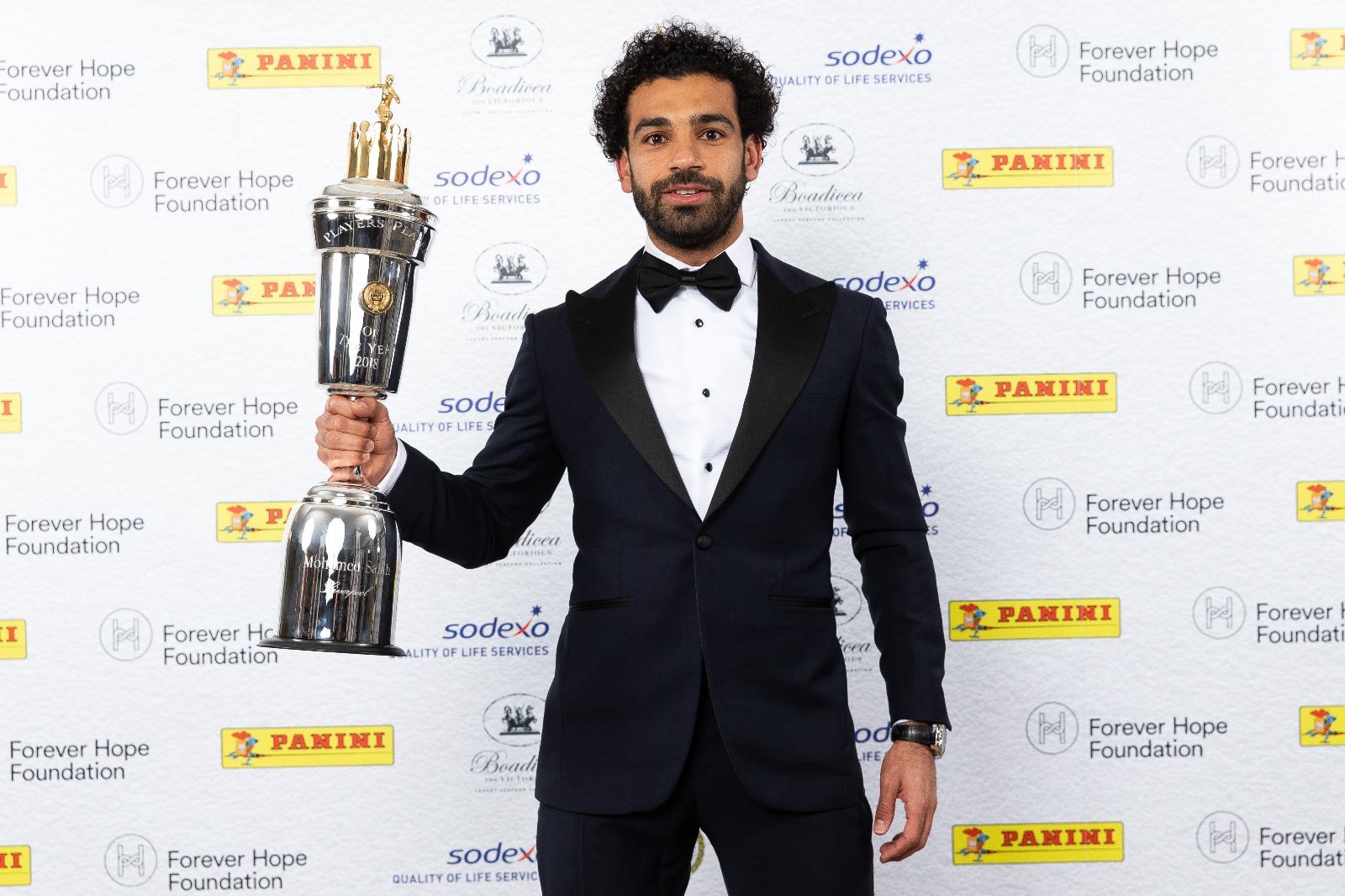 Egyptian and Liverpool forward Mohamed Salah was crowned the 2017/18 Premier League Player of the Year by the Professional Footballers' Association (PFA) after his spectacular ongoing 41-goal debut season.
In a remarkable feat, the Egyptian king snatched the celebrated award after fierce competition with Manchester City midfielder Kevin De Bruyne and Spurs forward Harry Kane, to become the first Egyptian player to win the award.
Salah is the second African player to win the award, after Algerian and Leicester City star Riyad Mahrez, who won the award in the 2015-16 season.
Salah also became the seventh Liverpool player to win the award in the club's history.
"It's a big honor. I've worked hard and I'm very happy to win it," Salah said during the ceremony on Sunday evening. "I would like to thank my team-mates and everyone at the club for helping me to make this happen."
After another goal against West Bromich Albion over the weekend, Salah became the top scorer in Europe's top five leagues with 31 league goals, standing above second-placed Lionel Messi, who has hit 29 strikes. In third place comes Ciro Immobile with a joint-29 goals, followed by Robert Lewandowski with 28.
Earlier this month, Salah overtook former Chelsea striker Didier Drogba as the highest-scoring African player in a single Premier League season after scoring his 30th goal against Bournemouth.
Speaking to a Spanish newspaper, he declared that he is fighting to win the Golden Shoe Award, after being named, adding that he hopes to continue to smash records during the final games of his first season with Liverpool.