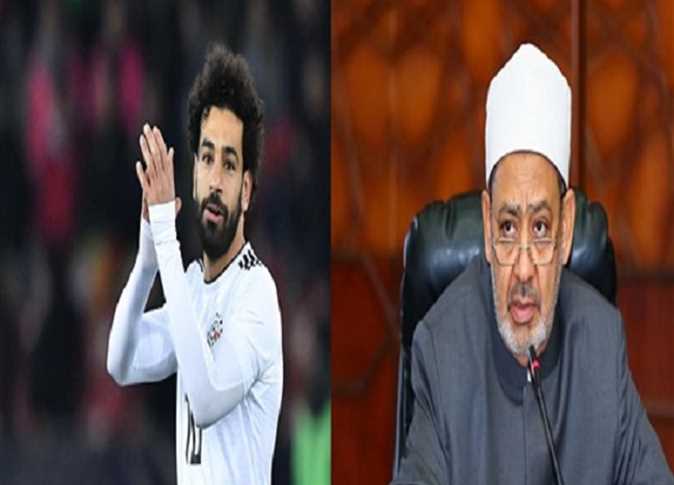 Al-Azhar Grand Sheikh Ahmed al-Tayyeb received a phone call from Liverpool and national football team star Mohamed Salah on Tuesday evening. The latter expressed his happiness and appreciation for the conversation.
Tayyeb welcomed Salah's call and described him as the son of Egypt who has decent manners and is a distinguished role model for youth. Tayyeb asked Salah to hold on to his good manners, especially his modesty, so that they will help him progress. He also advised Salah to participate in charity and help the poor, and to continue being a positive representative of Muslims in Western societies.
At the end of the call, Tayyeb wished Salah success, while Salah promised Tayyeb to follow his advice and to not let him or his fans down.
An observatory body of Al-Azhar Sunni association released a statement earlier in April firmly condemning discriminatory slurs by a group of Chelsea fans against football star Salah.
The statement considered the allegedly racist expressions circulated on social media as discriminatory against Salah's identity as an Arab Muslim.
The statement said that Al-Azhar rejects the culture of hatred promoted by the some Western media outlets leading to terrorist events against Muslims.