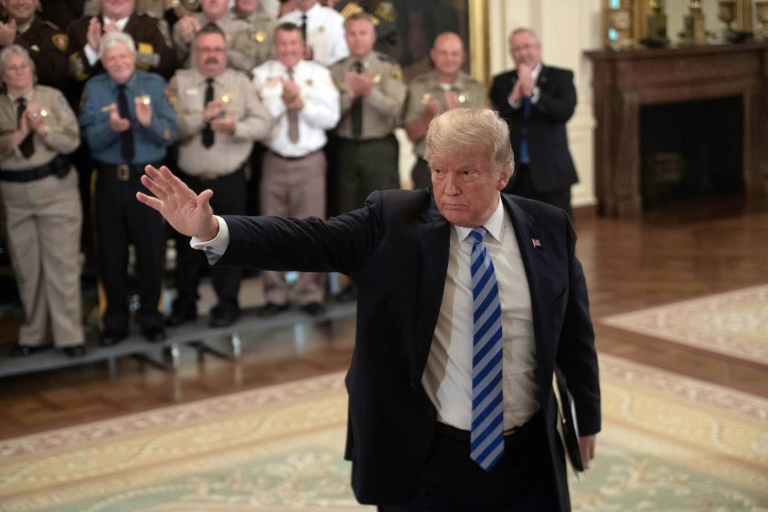 Donald Trump and his secretary of state sent out mixed messages on North Korea on Thursday, with the US President praising Kim Jong Un but Mike Pompeo saying Pyongyang still had "enormous" work to do.
The difference in tone will add to concerns about US foreign policy since Trump took office last year, with Pompeo's predecessor Rex Tillerson having quit in March after being repeatedly undermined by the president.
Trump, almost three months after meeting his North Korean counterpart in Singapore and securing a commitment to denuclearise, on Thursday praised Kim for reportedly expressing faith in him.
"Kim Jong Un of North Korea proclaims 'unwavering faith in President Trump.' Thank you to Chairman Kim. We will get it done together!," Trump wrote on Twitter.
Kim had earlier on Thursday restated his commitment to denuclearising the Korean peninsula.
The North Korean leader emphasised that his "trust in Trump remains unchanged", said South Korean national security advisor Chung Eui-yong, who met with Kim and delivered a letter from South Korea's President Moon Jae-in on Wednesday.
Kim expressed his intention to work closely with the United States to achieve denuclearisation "in the first official term of President Trump", Chung added.
Pompeo however struck a more sober note while speaking to reporters in India welcoming Pyongyang's decision to not stage nuclear or missile tests since June but saying Kim still had much to do.
North Korea "is the only country that has commitments under UN Security Council resolutions," Pompeo told reporters in New Delhi.
"We will continue to work with them to deliver… on the UN Security Council resolutions and for Chairman Kim to deliver on the commitment that he made to President Trump in Singapore on June 12," he said.
"It is the case that there is still an enormous amount of work to do. We haven't had any nuclear tests, we haven't had any missile tests, which we consider a great thing."
"But the work of convincing Chairman Kim to make the strategic shift which we talked about, for a brighter future for the people of North Korea, continues," Pompeo added.
Lack of details
The comments came after South Korea said Thursday that Moon would hold his third summit this year with Kim on September 18-20 in Pyongyang.
At the landmark Singapore summit between Trump and Kim in June, the two leaders pledged to denuclearise the Korean peninsula but no details were agreed.
Washington and Pyongyang have sparred since on what that means and how it will be achieved.
Trump, previously frustrated with a lack of progress on disarmament, last month cancelled Pompeo's trip to Pyongyang after the North reportedly sent a belligerent letter to the US leader.
Stephen Biegun, newly-appointed US envoy for the North, said last month Kim had promised "final, fully verified denuclearisation" at the Singapore summit.
But Pyongyang has slammed Washington for its "gangster-like" demands for complete, verifiable and irreversible disarmament.