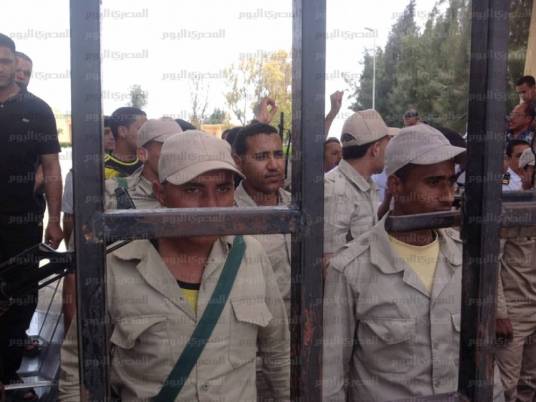 Army forces in the Western Region found a dead body that was suspected to be Mokhtar Essam al-Sayyed.
The family of the conscript who went missing on Wednesday said his body was found near a train station in the township of Sidi Barrany in Marsa Matruh.
His father was able to identify his body at a local hospital.
Colonel Ahmed Mohamed Aly, a spokesperson for the army, said in a statement on his official Facebook page on Monday that "the conscript in question had been absent from his unit since Wednesday, 29 May, 2013 after he and one of his colleagues missed the military train while they were at the Mashifa train station on their way back to the unit.
Even though his [al-Sayyed's] colleague returned to his unit the following day, the conscript in question remained missing."
The spokesperson also said that allegations by the conscript's brother that he had been kidnapped are being examined.
The army searched for the missing conscript using aircraft, army patrols and Bedouin from Matruh, he added.
Edited translation from Al-Masry Al-Youm