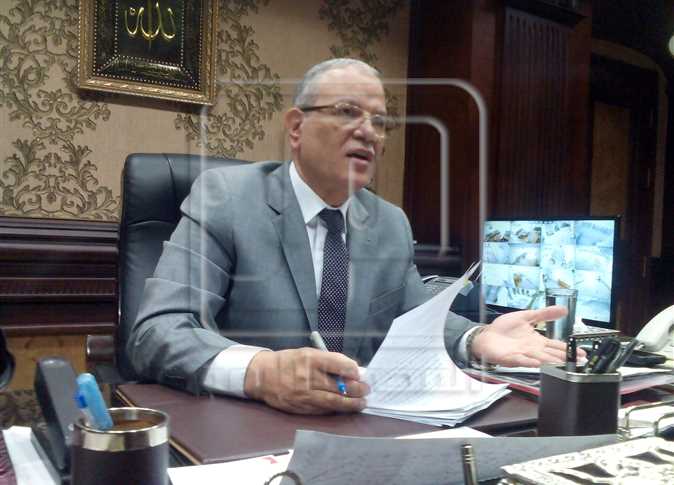 Governor of Minya, Major General Essam Bedawey, responded to statements made by Archbishopric of Minya on Saturday, in which it said that authorities prefer to close churches instead of punishing extremist assailants.
Extremist forces, whether Muslim or Christian, will not be allowed to impose its will on state institutions, Bedawey said in a statement Sunday night.
Archbishopric of Minya said that churches, located in different villages of the governorate, were closed by security officials or due to clashes that erupted following assaults from extremists.
Bedawey explained that the government responded positively to 32 requests from Archbishoprics across the country  from September 2016 to September 2017, 13 of which were from the Archbishopric of Minya. The major general said they also allowed prayers in 21 houses in Minya and Abu Qurqas without any problems and that these houses haven't been closed.
Bedawey added that his government has the largest number of churchs, archbishoprics and monasteries in the whole country, with a total of ten monasteries for different Christian sects, and seven archbishoprics, along with numerous churches and houses for worship.
The Governor pointed out that with the expansion of housing and the increase in the population of villages in the governorate, the need of the Christian community for more churches has became very clear.
According to Bedawey disputes between the villagers and Christian community are often mediated successfully and a middle ground is reached; however in some cases problems do occur as mentioned in the statement by the Archbishopric of Minya.
There were attacks on Coptic homes in Ezbet Zakaria in the Damshir village of Minya city, and 15 elements were arrested. The homes were places of worship where prayers were being held without a license and the prosecution detained them, contrary to the statement of the Archbishopric that the assailants were not arrested.
The second incident mentioned by the Archbishopric was in al-Qushairy village of Abu Qurqas city. Security services identified 11 elements that attacked a home where prayers were held without a license and an arrest warrant is being issued an order to prosecute them.
As for the incident of the house in the village of Sheikh Alaa in Minya city and the house in the village of al-Karm in Abu Qurqas city, there weren't any attacks by the people on the houses and therefore no one was arrested.
Bishop Makarios, the top Coptic Orthodox cleric in Minya, said that he agreed with Bedawey not to comment on the statement by the governorate, despite his reservations on some of the words and information reported, to allow the governor the opportunity to solve the issue.
Makarios told Al-Masry Al-Youm that the demand for their rights was not extremism, and that there were no conflicting parties, but one victim.
Edited Translation from Al-Masry Al-Youm