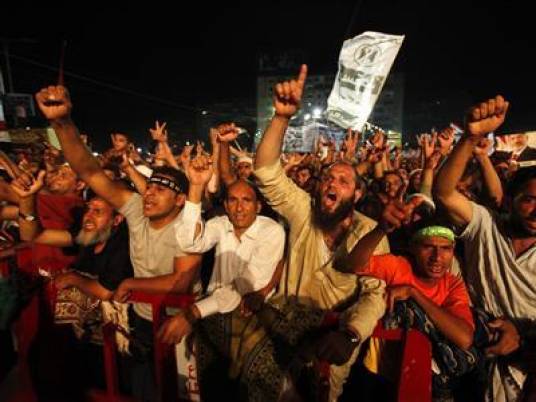 Minister of Social Solidarity Ahmed al-Borai said that the ministry has started taking the legal steps necessary to disband the Muslim Brotherhood.
Al-Borai added that the decision to disband the group has become a "legal duty" after the "terrorist acts" they were involved in, according to him.
He added that the ministry has the legal right to disband the organization after Shura council has been dissolved and constitution nullified.
The Muslim Brotherhood's file has been sent to the General Federation of Non-governmental Organizations to be studied. An official decision would be taken in 15 days.
Al-Borai also said that the decision to dismantle the organization will oblige it to reveal its sources of funding, its true identity, and official agenda. He added that under the current circumstances, a court ruling won't be necessary given "the crimes" the organization has committed.