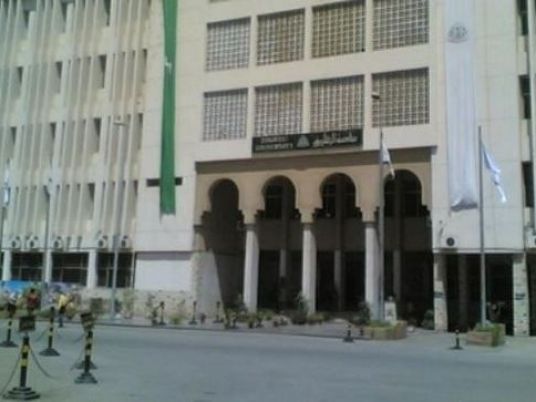 A commission supervising elections for Egypt's union of university students has accepted appeals against election results, which saw independents routing rivals seen as backed by the education authorities.
Student union heads from Egyptian universities had vied for seats at the executive office of the national union, but challenges were filed against the legitimacy of the ballot cast by the head of the union at Zagazig University.
Meeting on Thursday, the electoral commission said it had found "procedural errors in elections at Zagazig University", which automatically annuls results for the broader national union.
Campus freedoms advocates had seen the challenges and the consequent rerun as an attempt by the Higher Education Ministry to circumvent an official recognition of defeat for its allegedly favored runners.
Amr al-Helw, the elected deputy chairman of the union, said the decision "circumvents students' will and an attempt to establish a decorative union." Helw accused the ministry of backing a rival electoral front, the Voice of Egyptian Students, which saw a sweeping defeat in the polls that ended more than two weeks ago.
Higher Education Minister Ashraf el-Shihi stressed that elections were free from his ministry's intervention.
Edited translation from Al-Masry Al-Youm