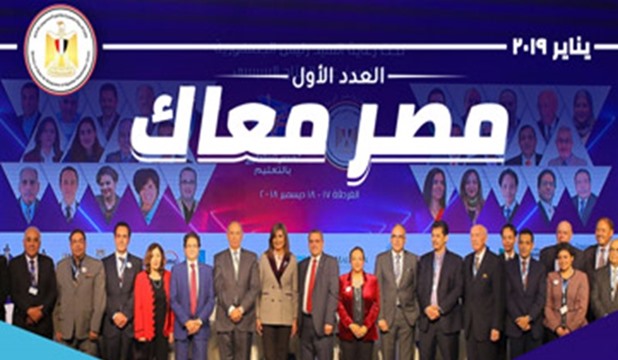 Minister for Immigration and Egyptian Expatriates Affairs, Nabila Makram announced on Tuesday that the ministry has posted the first issue of the electronic magazine "Masr Maak" to cover Egyptian expatriate news.
The magazine aims to present the ministry's monthly efforts and enhance communication between the ministry and Egyptian expatriates.
Makram asked expatriates to send suggestions and stories to the magazine in order to represent the voices for Egyptian communities abroad.
She clarified that the ministry would issue an electronic version of the magazine every month, and the print magazine would come later.
Ministry spokesperson Maha Salem said that the magazine would publish the ministry's exclusive news, the government's achievements, Egyptian culture and arts and give recommendations towards Egyptian travelers.
The magazine will specify a segment called "Soutk Masmoa" or "Your voice is heard" to receive questions from expatriates.
On September 2018, Makram announced on Saturday that although official statistics have the number of Egyptian expatriates at 10 million the actual figures are likely much higher, so the government has formed a committee to count expatriates and create a database for them.
The Central Agency for Public Mobilization and Statistics (CAPMAS) said last year that 9.5 million Egyptians live outside the country. Around 6.2 million of them live in Arab countries, 1.6 million are located in North and South America, 1.2 million are in Europe and 340,000 in Australia.
Egyptian expatriates have been on the rise since the Egyptian government began missions to Arab countries in 1930 to fulfill development plans.
According to CAPMA's statistics, the main outlet for Egyptian migrants is Arab countries. Many of them reside in Saudi Arabia which currently records 2.9 million workers, 1.6 million in Jordan, 765,000 in United Arab Emirates, 500,000 in Kuwait and 230,000 in Qatar.
Edited translation from Al-Masry Al-Youm