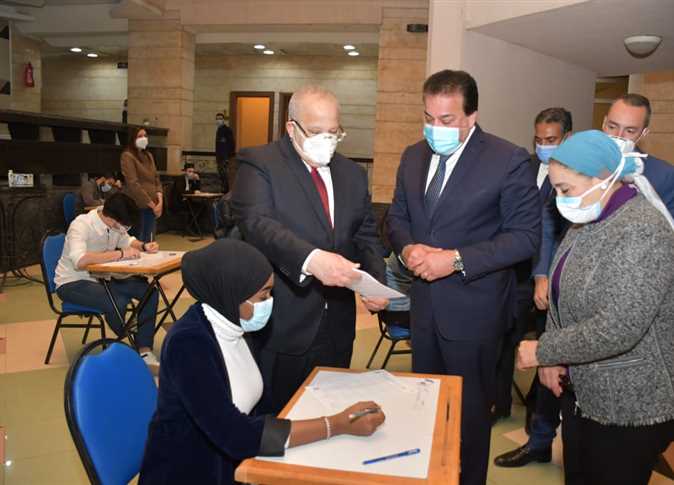 Minister of Higher Education and Scientific Research Khaled Abdul Ghaffar on Saturday emphasized the importance of applying preventive measures and guidelines to limit the spread of coronavirus in universities and institutes as the second semester begins.
The ministry thus set ten requirements to limit the spread of coronavirus in universities:
Commitment to social distancing, not violating the rules of public hygiene, and wearing medical mask throughout the period of stay on campus and while using the means of transportation.
Temperature measurement for all faculty members, students and staff before entering the campus.
Students are not allowed to be present at times other than those designated for their presence on campus.
Commitment to implementing a hybrid education system that combines face-to-face and distance education.
Commitment to reducing the number of students in grades, classrooms, and practical training laboratories to achieve social distancing.
Emphasis on adherence to all necessary precautions in teaching and training halls.
Allocating isolation rooms in university cities for suspected cases of coronavirus.
Consulting a doctor when respiratory symptoms appear that may lead to a suspicion of infection with coronavirus, and isolating the infected person even if they are infected with seasonal influenza.
Avoid social and family gatherings, be careful to adhere to social distancing and not violate hygiene rules and continuous cleansing.
Emphasizing that the virus is still spreading in Egypt, like all countries of the world, and for this reason, social distancing, wearing facemasks, and following all precautionary and preventive measures must be taken.