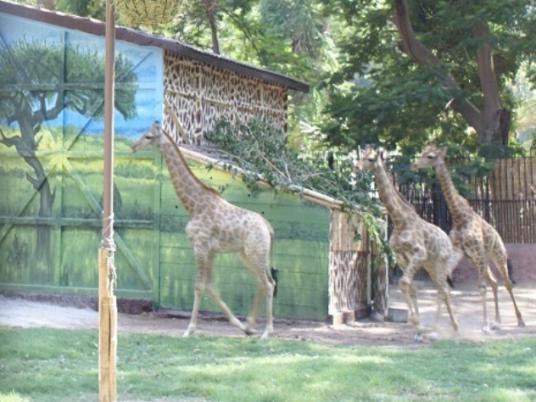 The Agriculture and Land Reclamation Ministry announced that its public gardens and parks have completed preparations to receive visitors during the Eid al-Adha holiday, ensuring that all precautionary measures are in place.
The media advisor to the ministry, Ahmed Ibrahim, said that the Agriculture and Land Reclamation Minister al-Sayed al-Quseir stressed to prevent any crowding, ensuring facemasks are worn during entry and within the parks, increasing the guiding panels that advise visitors to social distance, and other suggestions to prevent the spread of the coronavirus.
The media advisor to the ministry said that detectors will be deployed on all doors to measure the temperatures of visitors. Visitors will be warned not to shake hands, and not to allow crowds in front of animal houses at the Giza Zoo.
Egypt announced a public holiday from Sunday until the next week, as the nation and Muslims around the world celebrate Eid al-Adha on Monday.
Egypt's Health Ministry on Friday confirmed 77 new coronavirus cases, bringing the country's total up to 283,567.
The total number of COVID-19-related deaths has now reached 16,431 nationwide, after the ministry announced six deaths.
And 799 patients were discharged from quarantine at isolation hospitals, raising Egypt's total number of fully-recovered cases to 222,315.
Egypt's vaccination campaign that began in January is still working to vaccinate medical staff, people over the age of 40, and those with chronic illnesses, but registration for the jab is open to all.
Egypt's Supreme Committee for the Management of Coronavirus Crisis has decided to lift some COVID-19 restrictions, including a nine pm business curfew, that have been in place since early May.
The committee, headed by Egyptian Prime Minister Mostafa Madbouly, agreed that restaurants, cafes, shops, and malls may return to summer working hours starting June.
Edited translation from MENA