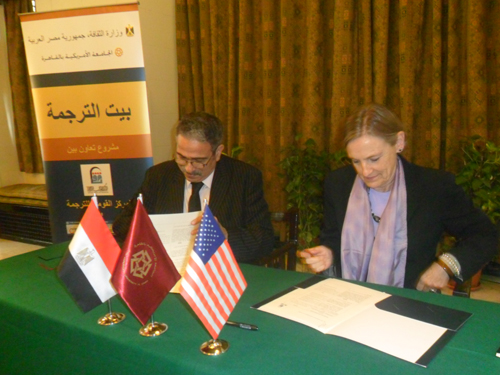 The Agriculture Ministry has formed a technical committee to examine procedures for the export of fruit and vegetables to Russia following Russia's recent announcement that Egyptian exports do not meet its food hygiene standards, according to ministry sources.
The Russian ban on importing Egyptian fruit follows a tightening of Egypt's policy on wheat imports containing the ergot fungus, a move that threatened the sale of Russian wheat to Egypt.
The committee includes experts from the Central Department for Agricultural Quarantine, Egyptian universities, the Research Institute for Plant Protection, and the Plant Pathology Research Institute.
The committee, according to the sources, is tasked with tackling the Russian requirements for importing citrus fruits and vegetables from Egypt, as well as the Egyptian measures for importing Russian wheat. They will be assessing the measures on both sides against international standards adopted by Food and Agriculture Organization (FAO) over the exchange of agricultural products among countries.
Decisions will be issued to organize the exchange of agricultural crops between Egypt and Russia, bearing in mind Egypt's stated zero-tolerance policy on ergot fungus in wheat imports, the sources told Al-Masry Al-Youm, adding that Russia aims to benefit continue selling wheat to Egypt, which is a massive importer, consuming 9 million tons annually.
The sources also claimed that certain businessmen had sought to damage the image of Egyptian agricultural crops exported to Russia, with the eventual goal of harming bi-lateral agricultural trade betwen the two nations. Such actions are aimed at removing Russian wheat from the equation, thereby forcing Egypt to accept more imports from competitors, regardless of the ergot content of such imports, said the sources. It is Russia's aim to become Egypt's chief wheat supplier, replacing other key players such as the US, France and Austrialia, the soruces added.
An official report by the agricultural quarantine department showed that the peak in Egyptian agricultural exports to Russia was seen in 2015, exceeding 533,000 tons. This included 307,000 tons of citrus fruits out of a total of 458,000 tons exported to various countries. This compares to 227,000 tons of citrus fruits exported in 2014 out of a total of 372,000 tons of citrus fruits.
Egyptian agricultural exports to Russia represent more than 21 percent of Egyptian exports, mrking a five percent increase since 2014, the report added. The total amounts of potatoes exported to Russia in 2015 was 131,000 tons out of a total of 408,000 tons exported to various countries in the same year, meaning Egyptian potatoes exported to Russia were 32 percent of the total.
On Friday, Russia said it would temporarily suspend imports of fruit and vegetables from Egypt starting September 22. The announcement came just hours after Cairo rejected a Russian wheat shipment based on levels of ergot fungus.
The prime minister held an urgent meeting on Saturday with the ministers of supply, agriculture, health, and trade, to discuss wheat shipments denied entry to Egypt because of ergot fungus regulations, a cabinet statement said, though no decision on the matter has been announced.