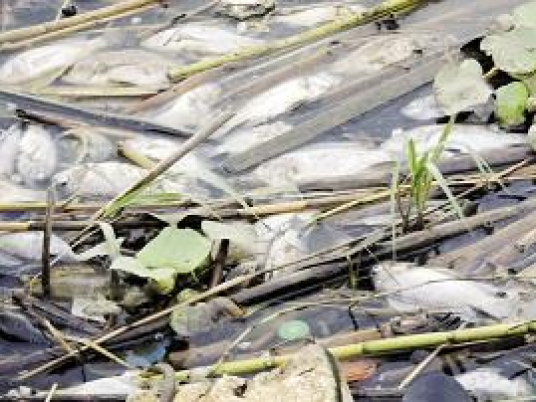 The piles of dead fish that have rattled residents of cities overlooking the Nile River distributary of Rosetta were killed by pollution caused by sewage, said the Health Ministry, practically backtracking on the government's earlier denial and blame on fishermen.
Ammonia and unprocessed sewage discharge from a drainage station in Giza caused the fish to suffocate under chemical and biological pollutants, ministry spokesperson Khaled Megahed said Thursday, announcing the results of its technical report.
The ministry recommended not dispensing of sewage leftovers in fresh water except in line with the legally-approved amounts.
Civilians in cities overlooking the Nile Delta stream had blamed sewage discharges for the death of the fish, which caused the government to blame fishermen for installing fish culture cages in the stream.
Edited translation from Al-Masry Al-Youm