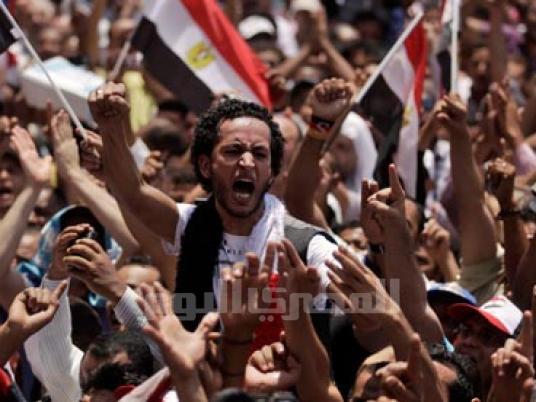 The Higher Education Ministry has admitted a legal flaw has delayed student union elections throughout the country, much to the dismay of students at several universities who had been pushing for the voting to begin.
According to Ministry spokesperson Adly Reda, presidents from various Egyptian universities decided to postpone elections during a meeting on Saturday at the Supreme Council of Universities. This was done in order to handle a legal breach resulting from the failure to hold the polls six weeks after the start of the academic year, as stipulated by law.
The decision was an unpopular one among students at several universities. The Ain Shams University's student union said the council's decision was "illogical and unclear", adding that it disrespected students.
The union's head, Marwa Noufal, said the universities' council should have invited student representatives and listened to them since the issue is related to their own elections.
Noufal added that the union plans to discuss ways of proceeding with student activities, especially considering the fact that many union members have graduated, while others have been maintaining their seats for over a year due to the delay.
The student union at Cairo University also slammed the postponement, adding that the decision lacked "insight".
Abdallah Anwar, the union's head, told Youm 7 that by accepting the decision, Higher Education Minister Sayyed Abdel Khaleq was backtracking on his promise not to delay the polls without prior consultation with the students.
He said the delay comes as the ministry rejects students' attempts to have a say in the elections regulation that contain some clauses to which they object.
Student union elections are held at the start of every academic year, usually in September. Elections throughout Egypt have not been held for almost two years, however, with the last poll carried out in March 2013.
Laws regulating student unions have been an issue between students and the Higher Education Ministry since the 2011 uprising as students vied for more campus freedoms away from old, alleged restrictions under former President Hosni Mubarak.
Edited translation from Al-Masry Al-Youm