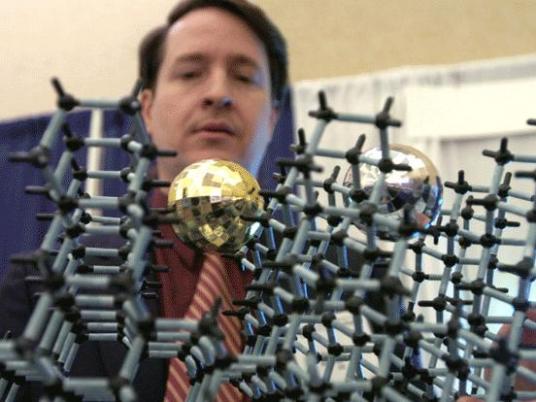 The ministers of health, higher education and scientific research, will inaugurate on Tuesday the third international conference for photodynamic therapy and nanomedicine at the headquarters of the German University in Cairo.
Two hundred Egyptian and foreign scientists will attend the conference, said GUC president Mahmoud Hashem Abdel Qader. Twenty-five scientists from 10 European countries, the United States and South Korea will serve as conference speakers, he added.
Research addressed at the conference will be on the scientific findings in the amplification and treatment of malignant and cancerous diseases. It also discusses the findings of nanotechnology in the diagnosis of tumors and patents related to the use of nano as well as the treatment of anemia disease with a single dose.
A meeting for a number of scientists was previously held in the city of Luxor to discuss the establishment of the first charitable medical center for the diagnosis and treatment of cancer.
Luxor governor is scheduled to meet scientists on Monday to discuss and support the building of the medical center.
Edited translation from Al-Masry Al-Youm