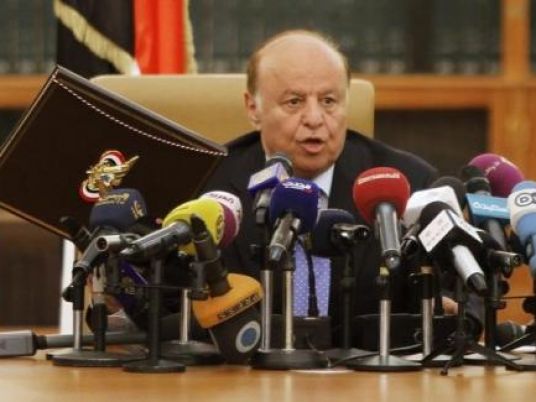 Yemeni President Abd-Rabbu Mansour Hadi will seek a "Marshall Plan" from Arab leaders to aid his war-torn country, his foreign minister told pan-Arab Al Jazeera TV on Thursday.
Hadi departed Yemen earlier on Thursday with Saudi assistance en route to an Arab summit in Egypt, quitting his base in the Southern port city of Aden which is within striking distance of Houthi rebels determined to unseat him.
"Hadi will discuss with Arab leaders a Marshall plan to aid Yemen," Riyadh Yaseen was quoted as saying, referring to a major economic stimulus for Europe after World War Two.
Saudi Arabia and other Sunni Arab countries launched a second night of air strikes throughout Yemen on Thursday to back Hadi and check the rapid gains of the Shi'ite Houthi militia, which is allied to Iran.
Yaseen said that hopes for a resumption of dialogue between Hadi and the Houthis remained slim given the current fighting.
"Until things calm down, now is not the time for dialogue," he told Al Jazeera, but added that he hoped Riyadh would be a future venue for the talks.